When you think of promotional items or swag, what's the first thing that comes to mind? A pen? A tote bag? What about a pair of custom business socks?
Custom socks are a unique item to give as swag, corporate gifts or promotional items. Not only are they useful, but they're a fun gift to give.
How Custom Socks Can Help Your Business
Can a pair of socks really help your business? Yes! There are many advantages to ordering custom socks for your business. Whether giving them as an employee gift or promotional item at a trade show, your business can benefit greatly from creating custom socks.
A Little Advertising And Brand Promotion
When your custom socks include your company name and logo in the design, they will help promote your brand. Each time a person wears your socks, others will see your logo and name. It's free advertising, and if the socks are well-made, they can be worn for years.
Employees will be more likely to wear your custom socks and may even talk about your company with whoever asks about it. In addition, when given as a promotional or swag item, other people on the street will see your brand and logo each time the person wears your socks.
Ultimately, a well-designed pair of business socks can draw in new customers and expand your reach. Free advertising has never been easier.
The cost of creating the socks is a small price to pay compared to the value you receive in advertising and brand promotion.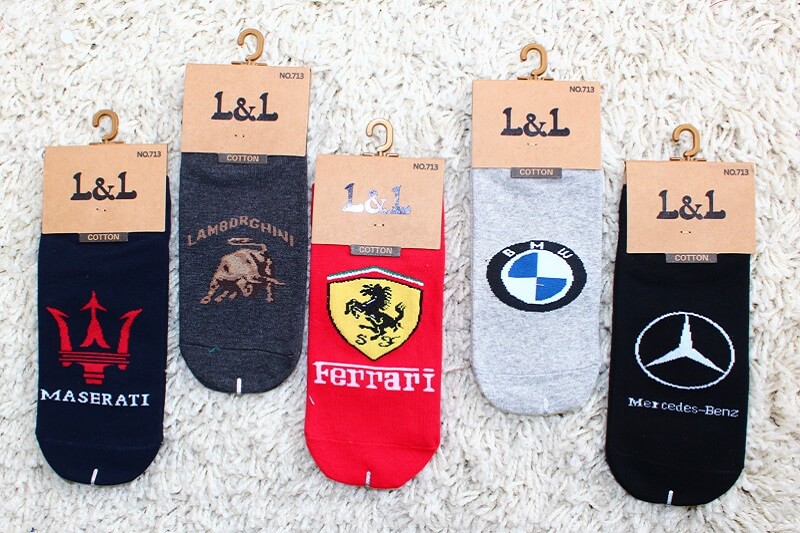 Great Corporate Swag
Custom socks are great swag for company events. Everyone needs and wears socks. When you give out custom socks for business events and trade shows, you'll be giving out a promotional item that people will actually use.
They'll appreciate your swag, and you'll enjoy the perks of free brand promotion. Comfortable, high-quality socks will be worn many times, and they're sure to get other people talking.
When designing your socks, don't be afraid to think outside of the box. Choose colors and designs that stand out while still aligning with your brand. You can also create a special design just for a particular event, which will make your socks even more special and treasured by those who receive them.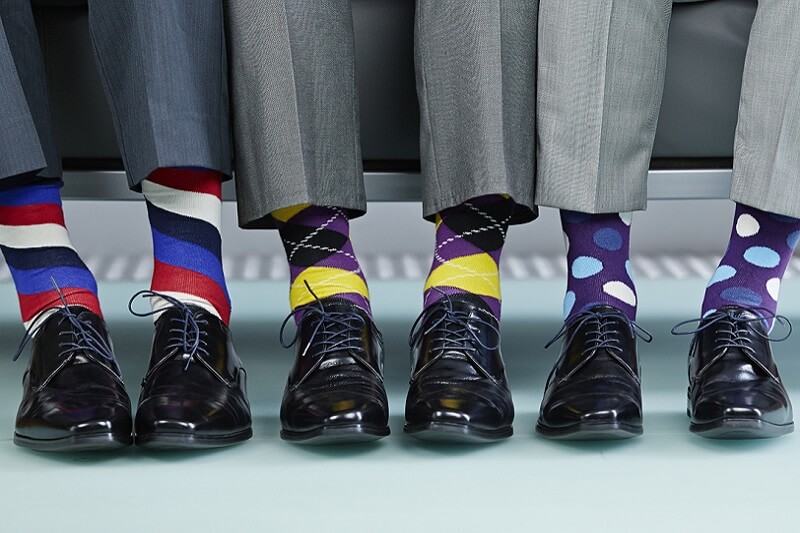 They Can Help Increase Employee Productivity
Creating custom socks for business employees can also help with productivity. Employees who feel appreciated and valued are more likely to stick around and give their best performance. Productivity increases when employees enjoy their work and the people they work with.
Gifting a simple pair of socks can help show your appreciation for your team's hard work and help your employees feel that their work is valued.
A pair of quality, warm socks can also help your employees stay focused on the day's tasks because they'll feel more comfortable and ready to tackle the day.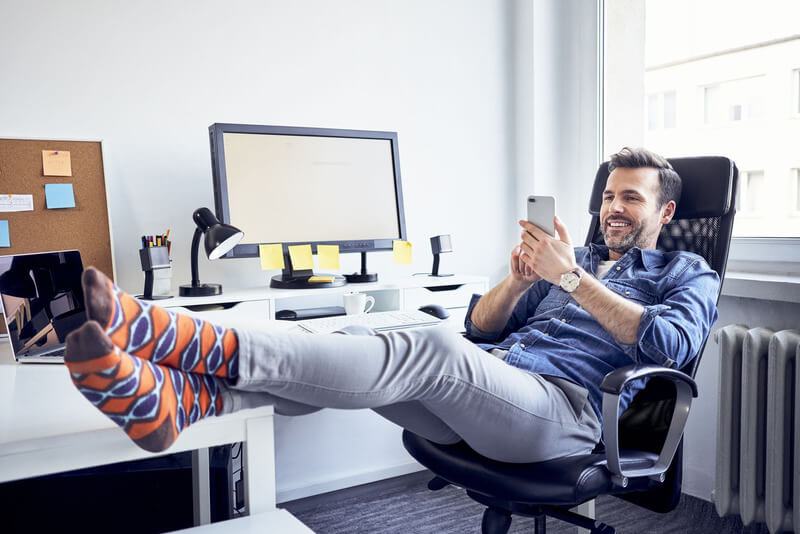 This is A Good Corporate Gift for New Employees
Are you looking for the perfect gift for new employees? Look no further than custom business socks.
A pair of custom socks will surprise and delight your new team members. Unlike other corporate gifts, socks are a practical gift that your employees will love and appreciate.
Company-branded t-shirts are a thing of the past. Employees don't really want to walk around the office wearing a shirt with your logo plastered on it. They will, however, walk around wearing socks with your logo and brand colors. Why? Because socks are a bit more discreet. They're easy to hide under a pair of pants or show off with the right pair of shoes.
Another great thing about custom socks is that you can choose the style that best fits your company culture. From ankle socks to traditional crew socks, there are a variety of styles and options to meet your needs.
Other corporate gifts don't give you as much design flexibility and freedom as custom socks.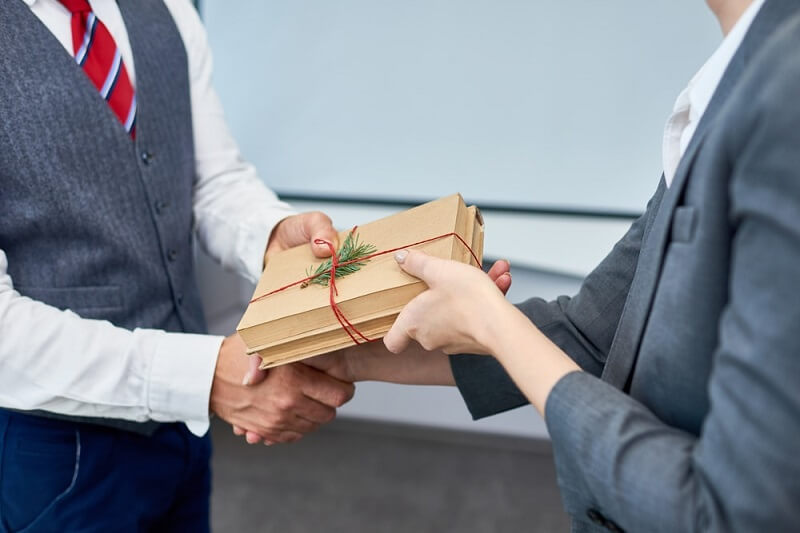 Custom Socks Support Team Spirit
When you order custom socks for company employees, you help create a sense of comradery and community in the workplace. When every employee gets a pair of custom socks, they feel like they are part of the team.
Plus, it helps build loyalty and supports team spirit. Team spirit can help employees feel more connected and productive at work. In addition, creating a sense of community amongst team members can help you reach your goals and meet your deadlines. Because when everyone feels like they're a part of the same team, they work better together and more efficiently.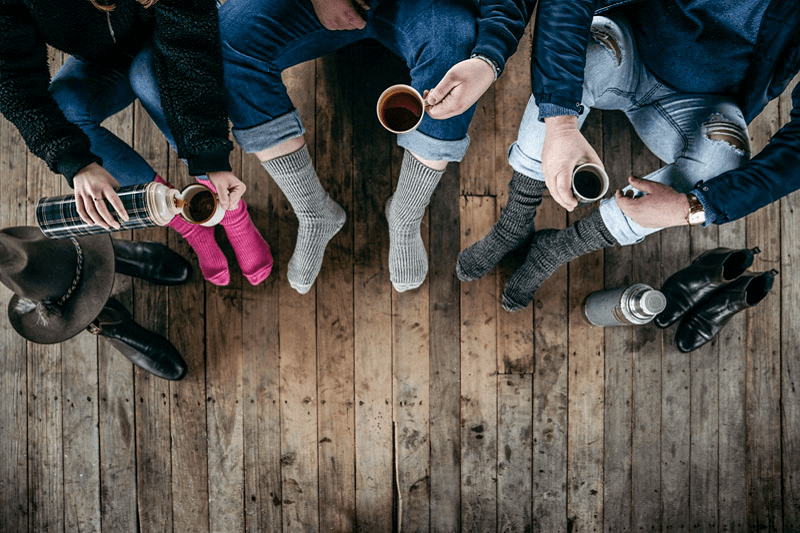 Conclusion
There are so many great reasons to order custom socks for your business. Whether you're looking for swag ideas, gifts for employees or promotional items to give at trade shows, socks are a unique item that the recipient will use time and time again.
To order the best custom socks wholesale for business, visit our website.