Basketball is hard on your feet. Whether you're dribbling down the court or trying to dunk, your feet will take the brunt of the impact. But when you have the best basketball socks on your feet, you're choosing to protect your feet.
Healthy feet mean that you can play to your full potential every time you step on the court.
If players only knew the benefits of good basketball socks, they would put as much effort into choosing their socks as they do their sneakers.
Why Do You Need Special Socks for Basketball
Personal custom socks are able to protect your feet in ways that your everyday socks simply cannot. For example, when you wear socks on the court, they do a few things:
Improve performance. Every player should want to improve their performance. You train hard every day, and a slight improvement in your performance can go a long way in helping you win the big game. The right, unique basketball socks will add cushioning to your feet and boost support so that you excel on the court.
Normal socks don't offer added protection. When you jump from the ball of your foot or land on your heel, regular socks won't provide much protection. In fact, normal socks are made exactly the same from top to bottom with general foot coverage but no added protection for the key pressure points on your feet.
Forget about wearing two pairs of socks. Many basketball players that wear regular socks will double up their pairs to provide extra cushioning to their feet. However, wearing two pairs of socks will suffocate the feet, leaving them hot and allowing moisture to build up, too.
One prime example of the importance of the right socks is watching Lebron James when he's in the dressing room before a game. James, one of the best to ever play the game, is often seen readjusting his socks to make sure that they fit well.
However, when you take a closer look at his socks, you'll also notice that they're thicker than the socks you're probably wearing while reading this article.
Thickness matters a lot to basketball players, and if Lebron is wearing thick socks, you know that there's a reason for it. If the best players in the world rely on custom socks to keep them in the game, don't you think that you should be wearing these socks, too?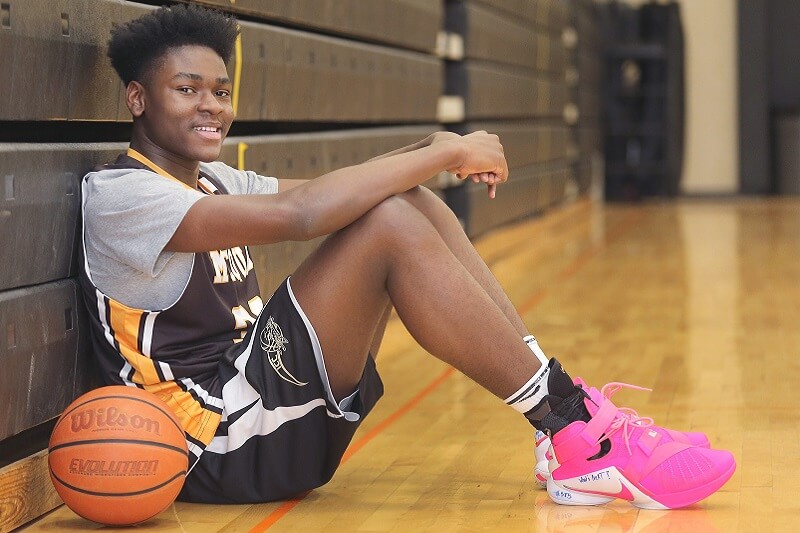 Custom Socks for Basketball Features
Super High Quality
When you order custom, you're opting for the highest quality socks available. Socks that you purchase in stores won't provide the same level of quality as basketball socks. Instead, when you buy custom, you'll enjoy:
200-thread count socks
Very high durability
Unmatched quality
Mass-produced socks don't stand up to the rigors and intense use that sports players demand from their socks. Since basketball players' feet are constantly moving, they must have the highest quality socks.
Custom socks offer high-quality, durable socks that you can't find in most retail stores.
You Can Make Your Own Design
Custom socks are not just plain, boring socks like most people are used to. Rather, you can make custom socks your own, with the option to choose your own colors and logo for your socks.
Depending on where you purchase your new socks from, you may receive extensive revisions and design options to pick from.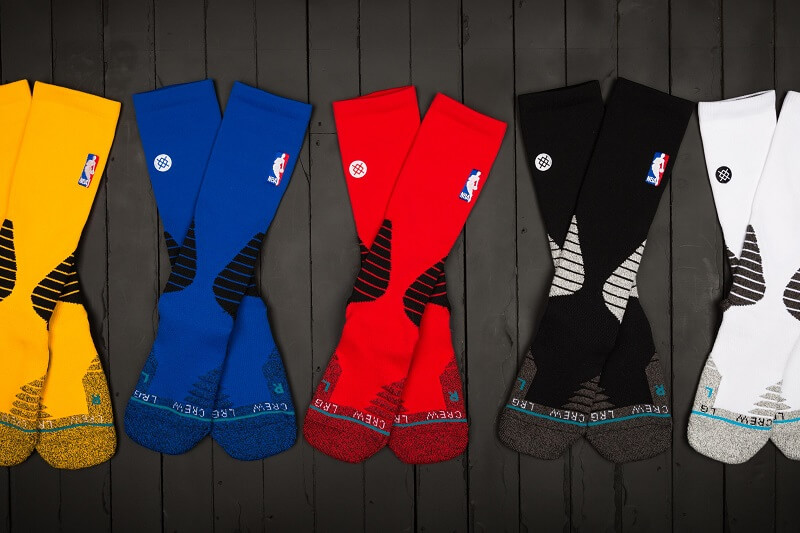 Comfortable
Comfort is of the utmost importance when playing ball. If you're not comfortable when balling, you're going to be a step behind other players. The best basketball socks to prevent blisters offer superb comfort thanks to their:
Thicker fabric
Padding in key impact areas
Lack of slipping
Wearing comfortable socks will allow you to stay in the game longer without ever worrying about blisters or foot pain.
Protect Your Knees
Your knees are important. While socks won't protect you from a knee injury, they can help pad your feet so that some of the impact is absorbed through the socks when you land from jumping.
When you can take the impact off your joints, it's always a good thing.
Padding Where It Matters Most
Socks often don't provide the added padding that they could to absorb key impact areas of the feet. If your feet have calluses or blisters, custom socks can help alleviate these issues far better than an ordinary pair of socks can.
Custom solutions add padding to the heels and ball of the foot to make jumping and landing more comfortable.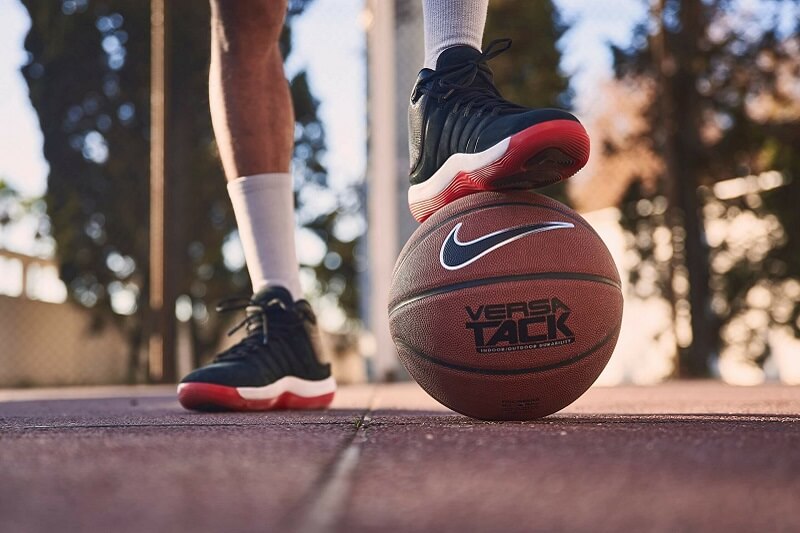 Conclusion
Do you want to order the best basketball socks in 2021?
There's only one place to order them.
Customsocks.io offers you up to eight designs to choose from, low minimum orders of 100 socks and comfortable, durable socks that can withstand being worn on the court game after game.
Click here to get started with your custom basketball socks order today.