You've heard of tailors before, but did you know that you can create your own socks? Custom socks are made to fit your design, use and style needs. For example, if you're an avid hiker that is trekking through the Appalachian Trail, you know that you need a few pairs of socks in your backpack.
If you allow your socks to become soaked with sweat, you may chafe your skin and eventually suffer from blisters.
Moisture from the sweat will promote bacteria and fungus growth, too. When you design your own socks, you're able to choose a style and personalize your socks. With the example above in mind, your socks would be made with additional ribbing, reinforcement in key areas and breathable material.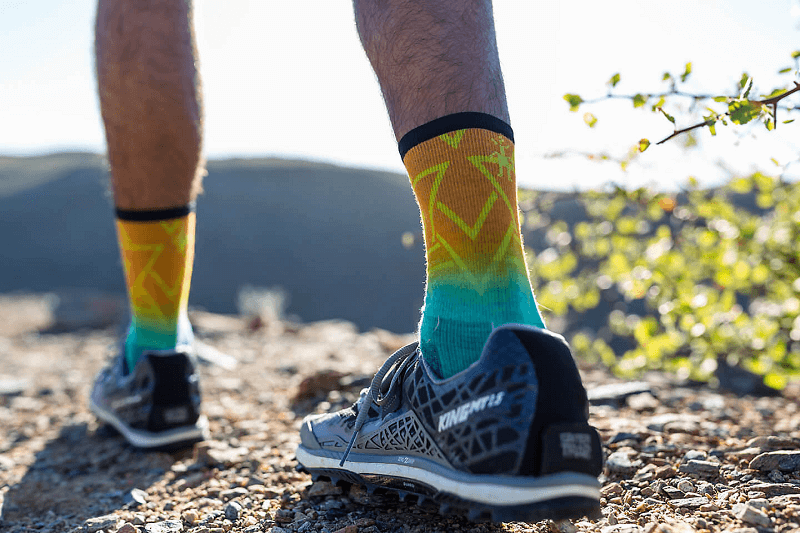 Why Choose Custom Socks Over Traditional, Retail Socks
Custom design socks are made for you. You'll choose a sock that fits most foot sizes, but you'll also be able to have a major part in the design of your socks. For example, you'll be able to choose:
The unique properties of the sock
The design
The color options
The sock style that fits your usage needs best
With the help of a design team, you'll design your own socks, which empowers you to have socks on your feet that no one else has worn. Overall, the construction is better, the socks will last longer, and your feet will be happier.
When customers choose our service, they're opting for socks that are:
Moisture-wicking to prevent sweat from making your feet chafe or promote bacteria growth. Additionally, the breathable layer keeps your feet cooler, so if you're on your feet all day or your feet tend to sweat often, the socks will help combat this from happening.
Comfort is offered through our unique blend of materials, which include elastane, cotton and polyamide. Our combination of materials allows for long-lasting comfort and durability.
Style is important, and the socks we offer come in multiple options, including traditional, ankle, dress, athletic, knee-high and many more.
Durability is lacking in store-bought socks. Many socks rip and need to be replaced quickly. Custom socks that we make are sewn using a 200-needle construction, additional ribbing and reinforced sections. We reinforce the key areas that suffer the most abuse when walking, such as your heel, to prevent the area from wearing.
You can customize your own socks to have a reliable pair of socks ready for your next big adventure, whether that means a wedding, hockey game, hiking or something else.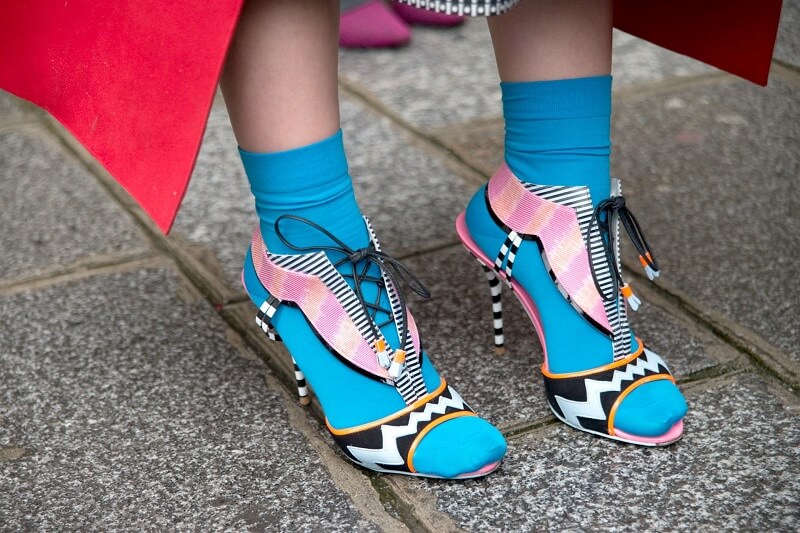 Top Tips To Create Your Own Socks Design
There's a good chance that this is your first time designing your very own socks. However, if you have had custom socks made in the past, it's crucial to know a few tips that will help the design team create the perfect pair of socks for you.
A few of the tips that we recommend for helping our design team create the perfect socks are:
Choose Your Favorite Colors
Color is the first thing that captures the eye when looking at a pair of socks. You must choose a color scheme that you like and prefer. Thankfully, there are no wrong or right choices here. Instead, choose two or three colors that work well together.
If you tend to get your socks dirty quickly, you may want to avoid white socks.
Grey and black are two great color options if you want to avoid your socks getting dirty fast. A few colors that go together well are:
White and black
White and a bold color, such as red, blue, green, etc.
Grey and black
Grey and white
However, if you plan to use these socks for a sports team, the best color option will be the team's colors.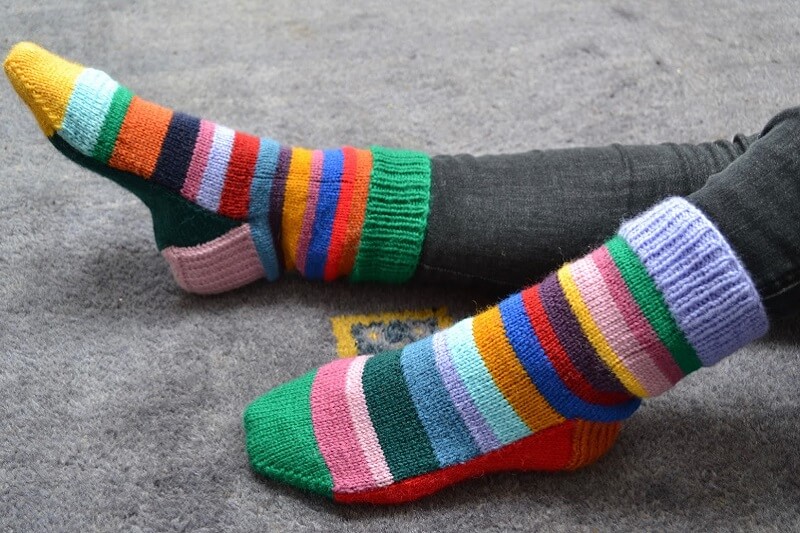 Add Your Company Logo or Images
Socks don't need to be plain either. You can also upload a logo or image that you would like added to the socks. For example, teams often add their logo to their socks along with their team colors.
You'll want to choose a logo or design that you like and see if the design team can accommodate your design needs.
Choose Your Style
The average person often ignores sock styles. When you go into the store, you'll often choose regular or ankle socks. However, there are a lot of sock styles to choose from that will make a major difference in your overall comfort.
A few of the available styles include:
Style is crucial to your decision, so take the time to pick a style that fits your activity needs the best. Sports players will also want to consider any sport-specific socks that are made for the unique wear and tear that each sport puts on your feet.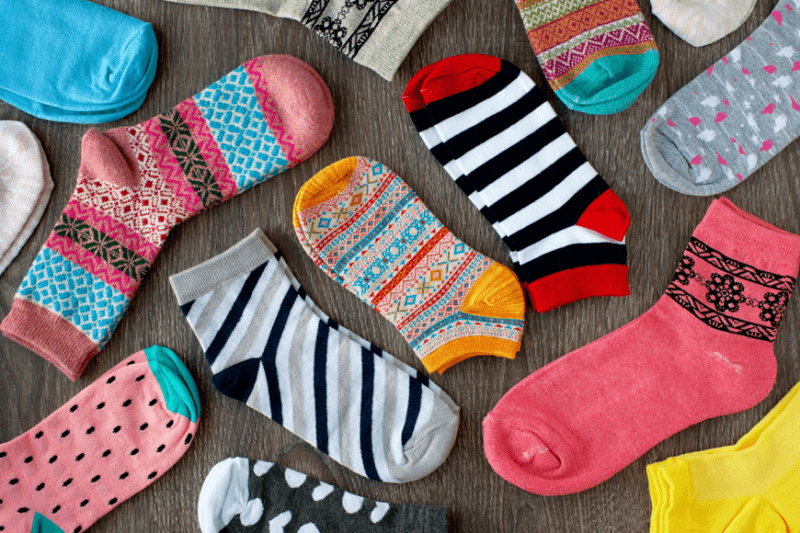 Make An Order
Customsocks.io allows you to design your own socks with the help of a professional design team. In fact, you can simply upload your logo or an image, choose a few color options and sit back and wait for our design team to send you 6 to 8 designs.
Choose your design, ask for a few tweaks and place your order.
Once you agree on a design, we'll begin working on your socks. In 10 to 14 days, the socks will arrive. In fact, most orders are completed in just seven days.
Click here to design your own socks and place an order today.