Custom Ankle Socks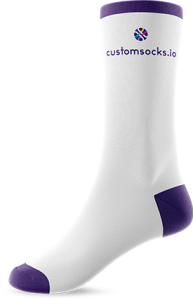 Benefits of Personalized Ankle Socks
There are so many reasons to choose our custom ankle socks.
Build brand awareness. Every time your socks are worn, people will see your logo and company name.
Foster team spirit. Custom team socks will help build team spirit, identify players and create a sense of community amongst players.
Promote your company. Personalized socks are perfect for promotional items, conference swag and trade show giveaways.
Show appreciation to employees. Employees will appreciate receiving custom logo socks. In fact, this is an employee gift they'll actually use. After all, we all wear socks.
There are so many advantages to purchasing our socks, and we make the ordering process as easy as possible.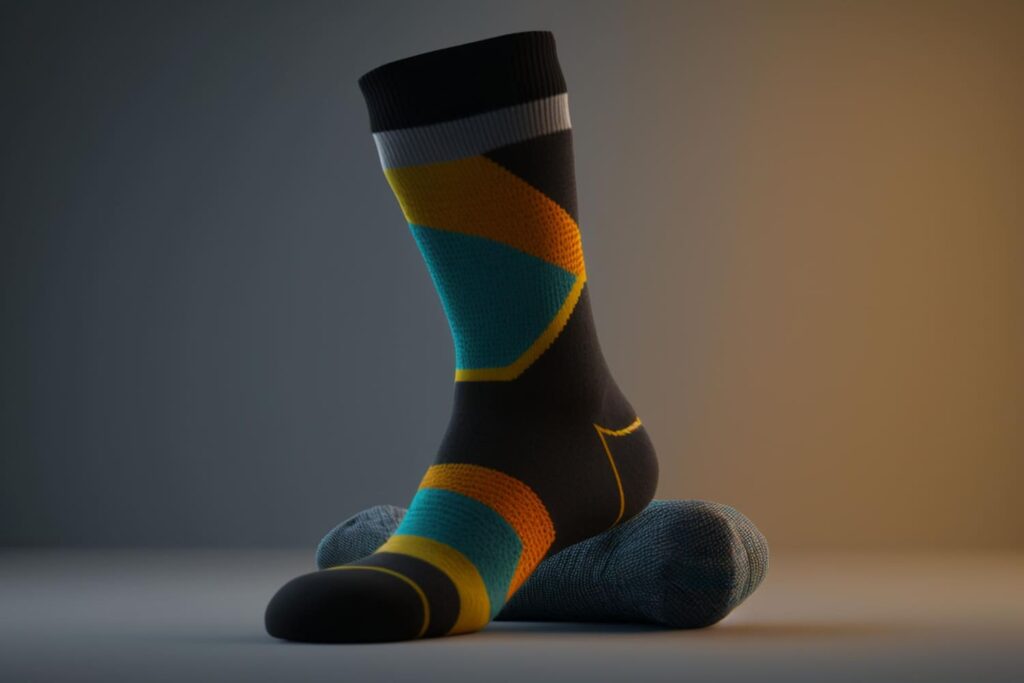 Our Process
Ordering personalized ankle socks doesn't have to be complicated. We make it as easy as possible to get your personalized socks.
Our step-by-step process starts with the design phase.
Fill out the form and provide us with your details.
Choose a quantity and deadline for your order.
Provide us with your logo and preferred colors.
We'll send over eight designs within 24 hours.
Choose your favorite design or ask for a revision.
Select your cuff size, style, fabric, label and belly band.
Once your design is finalized, we'll start the production process to ensure your socks arrive as quickly as possible.
The more details you can provide us with, the better. If you're not happy with our designs, send them back for revision.
We offer unlimited revisions to ensure that you love your custom ankle socks.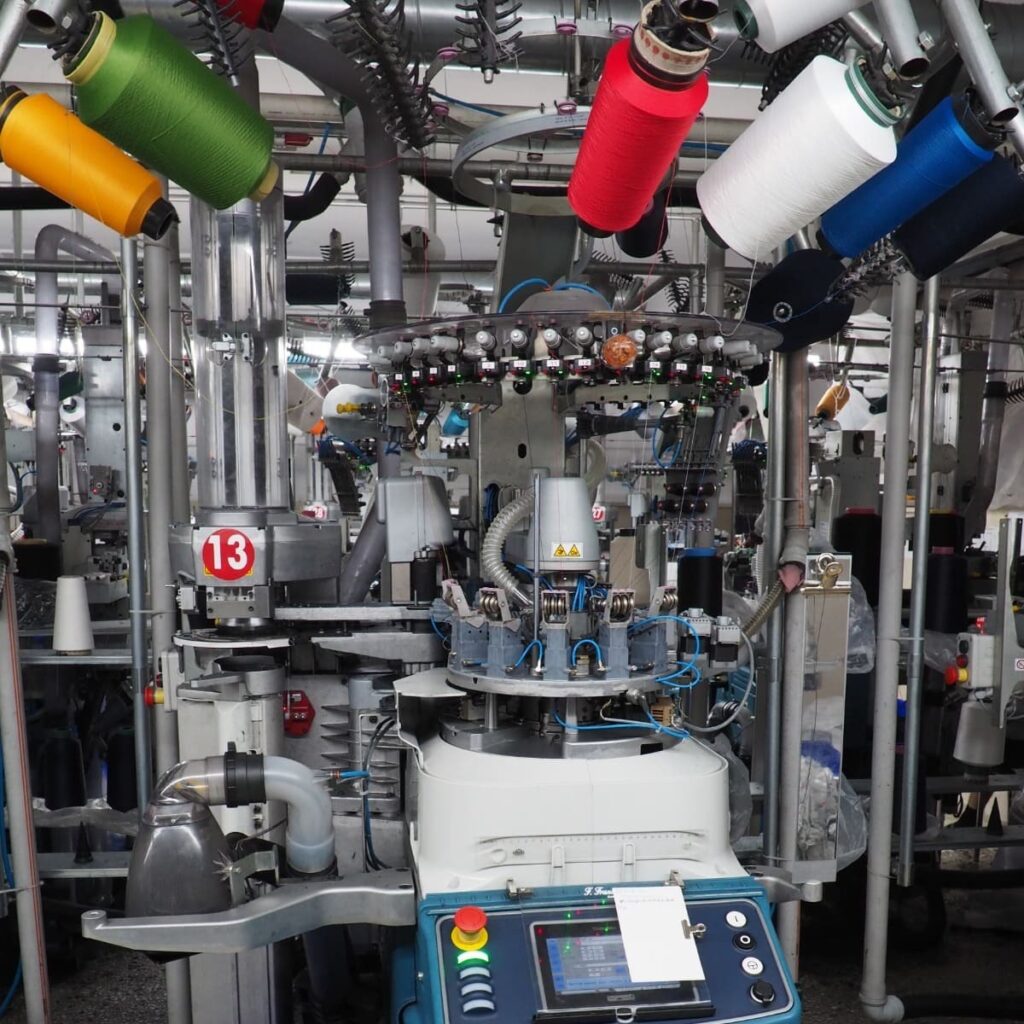 Customization Options
Create socks that you truly love. Our custom printed ankle socks can be personalized to your liking. When you choose our socks, you can customize:
Logo placement
Colors
Design patterns
Size and style
Labels
We'll create socks that are one-of-a-kind. Whether you want to build your brand, celebrate a life milestone or promote team spirit, our custom socks can be made to achieve any goal you wish.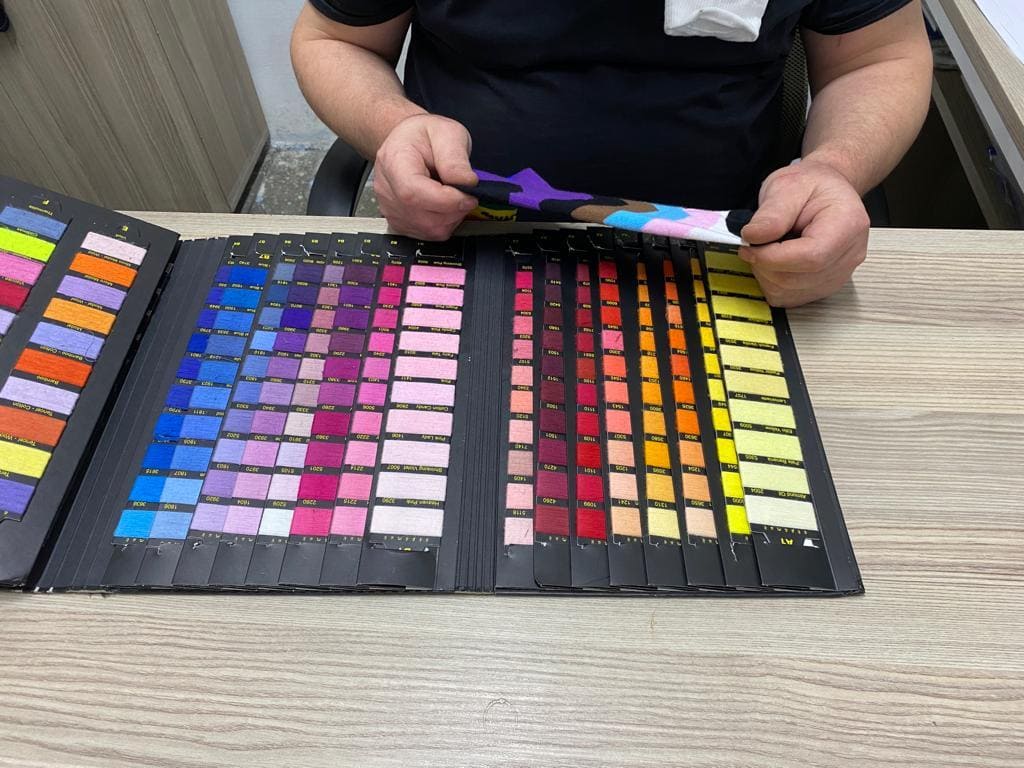 Quality Materials

Our custom socks are made to be comfortable and long-lasting. Each sock is produced using a proven process to ensure quality and longevity.

Our socks feature:
An ultra-soft and breathable cotton blend of 80% combed cotton, 17% polyamide and 3% elastane.
A reinforced toe and heel to ensure durability and strength.
Long-lasting, vibrant colors to ensure your socks look great for years to come.

Using quality materials and a proven production process allows us to provide the best custom socks for your needs.
Order Your Custom Logo Ankle Socks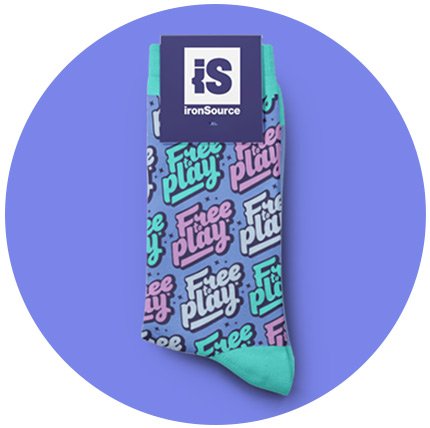 Ordering your custom ankle socks is quick and easy. Here's how our process works:
Start by filling out our online form, and include your logo, design and colors.
Let us know how many socks you want to order.
Our team will send over 6-8 designs for you to review in 24 hours.
Choose the design you love, or send it back for revision.
We'll start production on your order.
Your custom socks will arrive at your doorstep in 10-14 days.
Are you ready to order your custom ankle socks? Click the button below to get started today.
1. Rib Stitching
You're socks are staying in one place
2. Super High Quality
Combed Cotton
3. Reinforced Heel
and Toe
Built to withstand the long day
4. 200 Needle
Construction
80% Combed Cotton
17% Polyamide 3% Elastane
WASH INSIDE OUT
Produced from the best combed cotton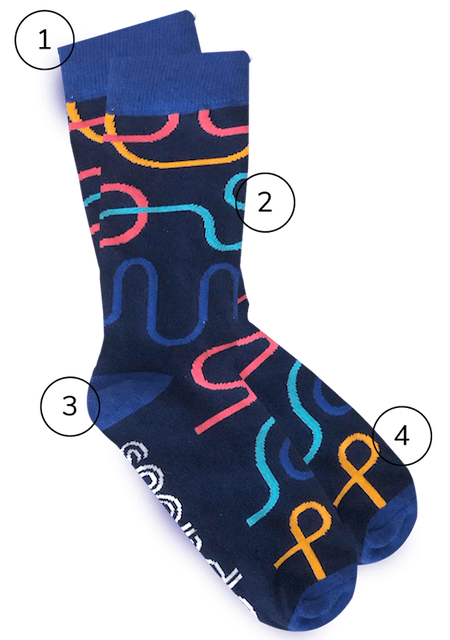 How to Care for Your Custom Photo Ankle Socks?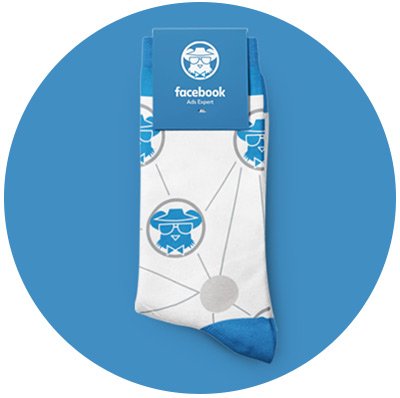 We create our personalized ankle socks using high-quality materials, but they still require special care to keep them looking their best.
We recommend:
Washing your socks in cold water using gentle detergent.
Ensuring your socks are inside out to preserve the colors.
Hang drying your socks, or using the lowest heat setting on your dryer.
Proper care will extend the lifespan of your socks.
Frequently Asked Questions
What Is the Production Time of Our Custom Ankle Socks?
We're committed to providing quick and efficient service without compromising on quality. As soon as you select your design, we'll begin the production process.
Production, including delivery time, typically takes 10-14 days.
What Are the Minimums for My Personalized Ankle Socks Order?
When ordering our custom socks, we require a minimum order quantity of 100. The more you order, the more you save. We offer discounts on large sock orders. However, if you need to purchase more than 1,500 pairs, please contact us first to discuss your order.