Finding the best socks for men can be difficult, especially if he's picky about how his socks fit or look. What size should you choose? What should the socks be made of? What about color and design?
If you're having trouble finding the right pair of socks for him, custom mens socks may be just the thing you're looking for.
Why Custom Socks for Men are a Must-Have Accessory
Custom socks are a must-have accessory for men because they're comfortable and designed just for him. When they're personalized, they also make a special, meaningful gift.
Regular socks that you find in stores often don't fit well. They're too big or too small. They aren't anything special design-wise. The material may be low-quality or uncomfortable.
With custom socks, you can choose the design and style. You're in control, and that's what makes these socks so appealing.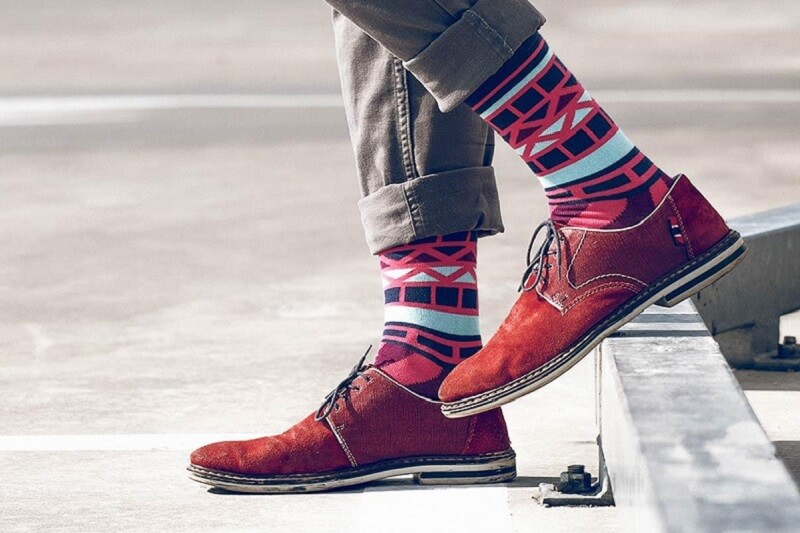 Custom Men's Socks Features
Need more reasons to buy him a pair of custom socks? Many people don't realize that these socks have many great features that make them worth every penny.
Here are some of the best features of custom socks.
Super High Quality
When you buy custom socks for men, you know that they're high-quality. These aren't your average mass-produced socks. They're made just for him and through a manufacturer that prioritizes quality above all else.
High-quality socks will last many years with proper care. They're more comfortable than the average pair of socks, and they provide just the right fit.
If you're going to invest in new socks, you want them to be high-quality. That's precisely what you get with custom socks.
You Can Make Your Own Design
With personalized socks for him, you can choose your own design. Whether it's a basketball team logo or something else that he'll love, it's a design that's just for him and something that's meaningful to him.
Making your own design is also part of the fun of giving him custom socks. Depending on who's making the socks, they may have a professional design team that can create a few designs for you to choose from.
A professional-looking design will make the socks even more special. It also makes them unique. No one else will have the same pair of socks, which makes them something to be treasured.
Being able to create a custom design is one of the best reasons to buy personalized socks, and it's one of the best features of these socks.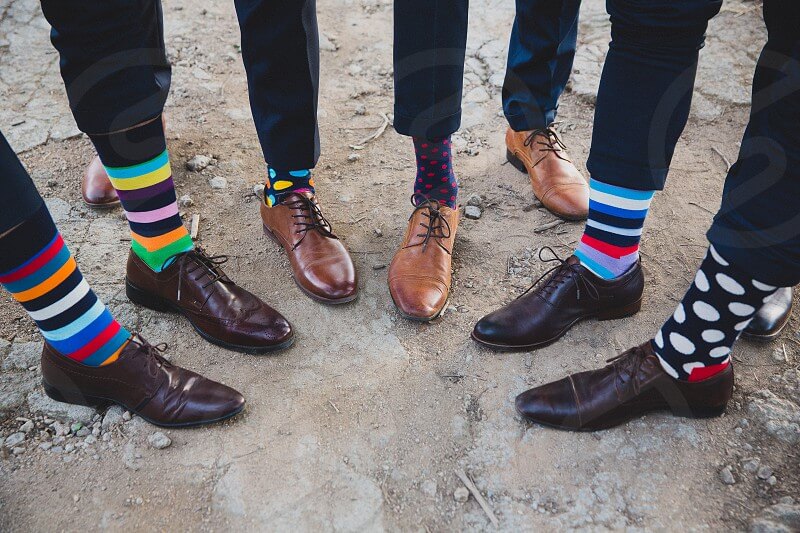 Comfortable
Compared to regular socks, customized socks are more comfortable. This is because they're made with premium materials that are designed to last and are soft, flexible and supportive. Personalized socks are so comfortable that they can even prevent blisters.
If comfort is a top priority, custom men's socks are ideal. These socks are made with some of the top quality materials out there, so you know they're going to be soft and more comfortable than the socks you find in the stores.
Many Styles
Another great thing about custom socks is that there are many styles available. Not only are you in control of the design, but you're also in control of the type of sock you choose. Styles include:
Crew: One of the most popular styles out there, crew socks are just the right height for comfort and support. These socks sit just between the ankles and knees.
Athletic: If he plays sports or is an active person, athletic socks are a great option. These have a similar fit to crew socks, but they're not as high. Athletic socks are also great for preventing injuries and blisters.
No-show: If he doesn't like his socks showing when he wears shorts or if he's out on the town, the no-show style is a great option. These socks sit low on the ankles, so they can't be seen when wearing shoes.
Ankle: Similar to no-show socks, ankle socks sit low and are barely visible when wearing shoes. They're great for wearing at the gym or for those who don't like their socks to sit too high up on their legs.
Having so many style options is one of the great advantages of custom socks. You can choose the exact fit that he prefers. If he always wears crew socks, you can create personalized crew socks that you know he'll enjoy wearing.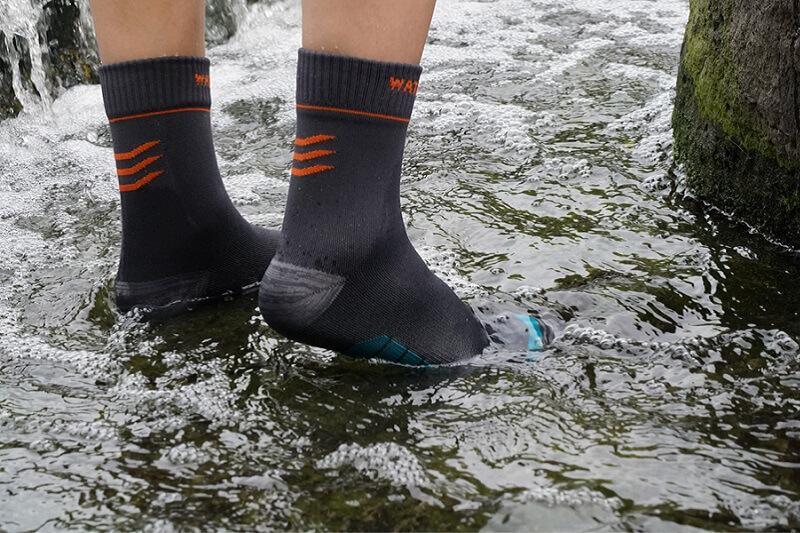 Conclusion
If you're looking to buy him a new pair of socks, choose personalized socks for men instead of buying a pair from a retail store. With custom socks, you can choose your own design, style, and size you want.
Personalized socks are more meaningful when given as gifts because they're made just for him and have a design that he'll love.
If you're looking for the best socks for men, custom socks are truly the ideal option.