Father's Day is the time of year when you want to celebrate Dad. Whether you're a store selling items for the big day or you want to purchase a gift for your husband or father, custom dad socks are one of the best presents you can buy.
And custom Father's Day socks will be completely unexpected.
Think about it. When was the last time you received a truly custom present? Unfortunately, most presents come from big retail or eCommerce stores, and while you may have put a lot of thought into the gift, it's going to have a lot less meaning than a personalized gift.
Why Custom Dad Socks Are a Great Idea for Father's Day
Custom Father's Day socks are hip and different. When you have a great idea that you want to bring to life, you can when you work with a manufacturer. Custom manufacturers allow you to change the design to your liking.
Just imagine yourself for a second.
If you have a favorite pair of socks, think about them versus other socks that you have.
What's the difference between them? Perhaps you have sentimental value that makes the socks special, but it's more likely that you like the fit or design of the sock. Guess who else would appreciate a truly custom sock that embodies all of the design and comfort characteristics they're looking for in a sock?
Dad.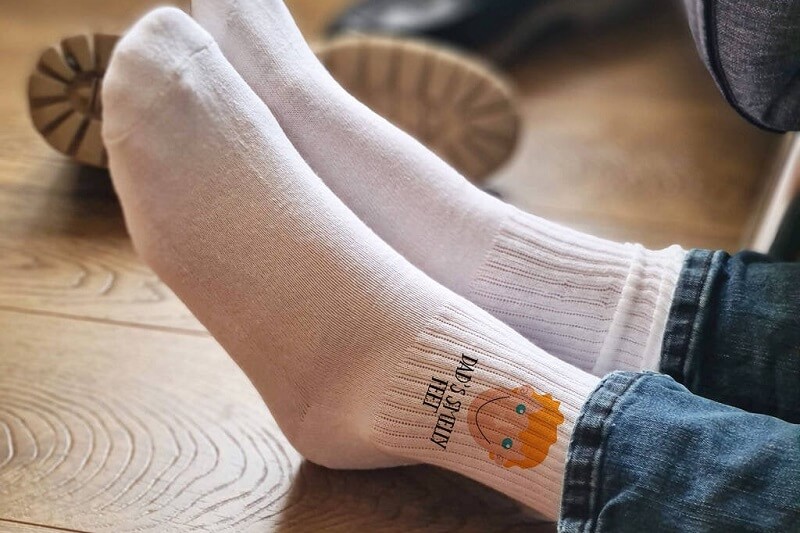 How to Choose Custom Socks for Dad
Socks are an easy gift to choose because you need to only think about a few things:
Size: The size of your socks matters. If your father has a general foot size, you're in luck: socks are generally one-size-fits-most. However, if your father has exceptionally large or small feet, you need to discuss the sizing with the manufacturer. Most manufacturers will accommodate your needs, but if dad has a size 14 shoe or larger, you may have difficulty finding socks that fit him.
Style: What do you think your father needs most? Does he need an everyday sock that he can wear, or does he need socks that are good for athletic wear or dress socks? You'll need to choose a style. You can also select a basic sock, such as ankle or crew.
Materials: Thankfully, most of the manufacturers will offer their own selection of materials. Combed cotton is almost a must-have material because it is good for absorbing sweat and acts as a natural wick for your foot. Additionally, you'll want to include some type of elastic or elastane to help conform to the foot and keep the socks firmly in place.
Choosing custom socks is easy when you know the three basic points above. But you want to remember that these are custom socks. You'll also have the opportunity to choose colors, add in your own design or logo and more.
It's also crucial that you understand the many features that socks offer.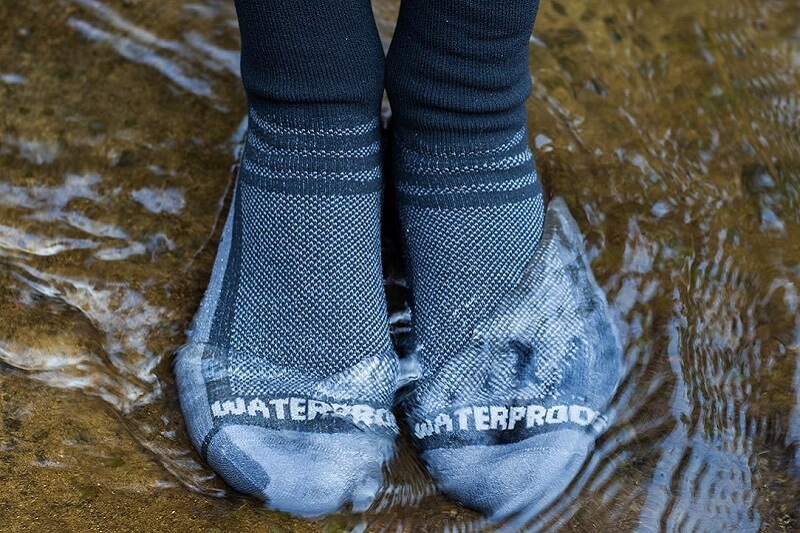 Custom Father's Day Socks Features
Personalized dad socks aren't the same low-quality socks that you purchase in big stores. Instead, these socks are made per your order. The key features of custom socks include:
Super high quality
Quality is, perhaps, one of the main benefits of custom socks. If you look at the socks that you have already, think about their quality. Most socks will eventually get little tears or holes in them, even if you wear shoes all the time.
Comfort?
It doesn't exist with cheap socks.
High-quality socks help keep your feet comfortable and healthy. You might not put much thought into it, but you're on your feet a lot. However, people rarely think about the importance of socks that they have on their feet.
When you have socks made specifically for your dad, they're designed with:
High-end, organic materials
Rib stitching that keeps your socks from slipping
Reinforced toe and heel
200 needle construction
You won't find this level of quality in standard socks that you purchase in stores.
You can make your own design
Custom wouldn't be fun if it didn't include actually customizing your socks, right? When you purchase custom dad socks, you can:
Add your father's initials, picture or funny saying
Choose the color scheme you prefer
Custom socks can also include a variety of socks, such as dress socks for work, athletic socks to bring to the gym or softball or even argyle socks. When you order custom, you have the opportunity to choose from a wide variety of materials and styles.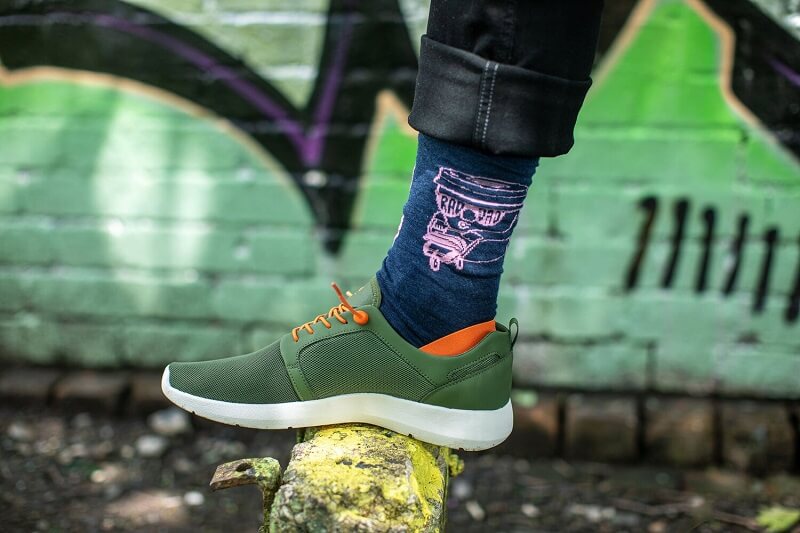 Comfortable
Comfort is one of the best reasons to pay more for socks. Cheap socks tend to cause blisters or hurt your feet. While you can wear socks for everyday wear, when you become active or have to be on your feet all day, you'll experience:
Sweating on your feet that leaves them uncomfortable
Pressure on certain points of the feet that leave them achy
Potential for blisters due to the socks moving or rubbing
However, custom socks can be made to be wicking, so the sweat doesn't irritate the feet and lead to major discomfort. Additionally, reinforcements can be made to keep pressure off of certain areas of the foot, so even if you're walking or standing all day, you won't be uncomfortable.
The reinforcement helps protect these key pressure areas.
Finally, blisters can be prevented with the right materials. Elastane and rib stitching can help keep the socks firmly in place. So, even if you're running or playing a sport, the socks will remain in position.
You won't appreciate the comfort of high-end socks until you try them out yourself.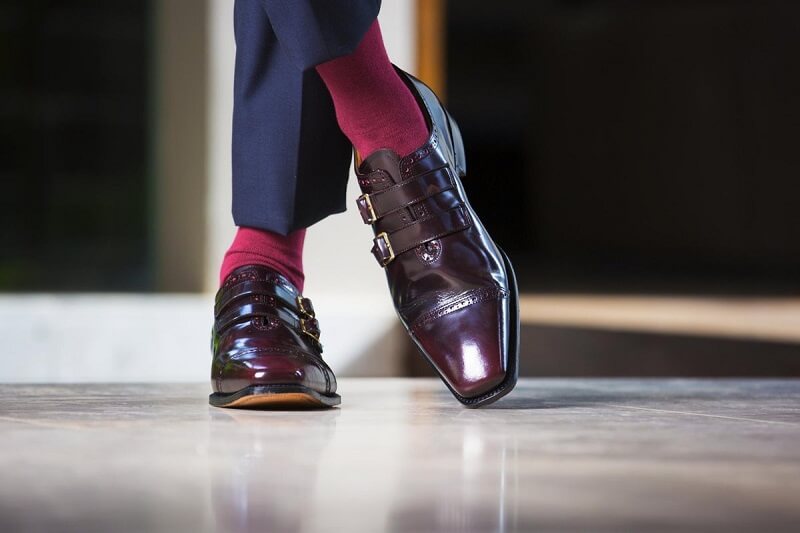 Conclusion
Sometimes, the best presents for dad are those that are unexpected. Socks are one of the items that we all need, yet rarely will you receive custom socks.
If you want to make your father's socks stand out and bring a smile to his face this Father's Day or you're a store that wants to sell custom socks for the big occasion, there's one place to purchase them: Customsocks.io.
Customsocks.io offers no rush fees, free designs, organic cotton and a quick, seven-day turnaround.