When most people go to bed at night, they take their socks off. However, for some, sleeping with socks can be uncomfortable or cause them to overheat. While sleeping with socks may not be for everyone, there are some benefits to keeping your socks on at night.
Is It Good To Sleep In Socks At Night? The Main Benefits
A soft, comfortable pair of socks feels excellent on your feet, but sleeping with socks also offers other benefits.
You Will Fall Asleep Faster
Between 50 and 70 million Americans suffer from some sort of sleep disorder. If you're like many people, you struggle to fall asleep at night. Even if you manage to fall asleep, you have trouble staying asleep.
Wearing socks may help you doze off more quickly and enjoy a more restful night of sleep overall.
One study found that wearing socks to bed helped participants fall asleep faster and stay asleep longer.
If you're struggling with insomnia, try wearing socks to bed. And if you find that socks make you feel overheated, try lowering the temperature in your bedroom. The ideal sleeping temperature is 65 degrees Fahrenheit. However, a cooler room and a pair of warm socks may help you fall asleep and wake up feeling more rested.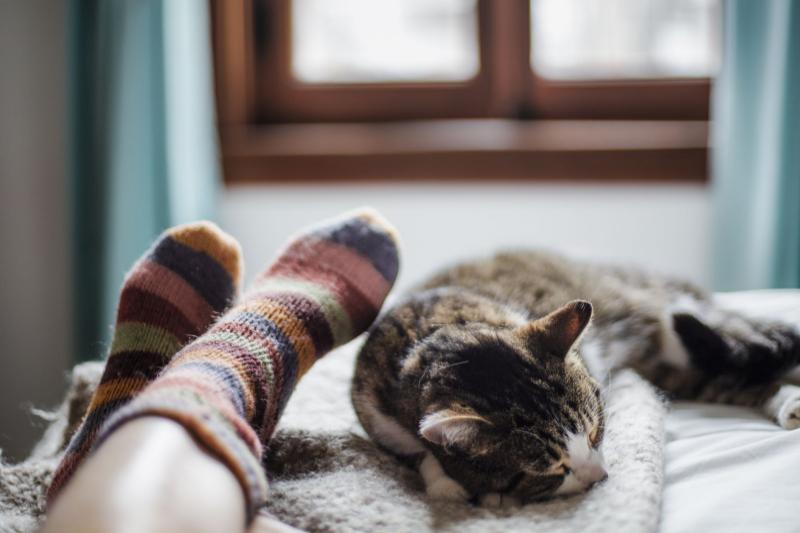 You Will Feel More Comfortable In Cold Weather
If you live in a place that has cold winters, wearing socks at night can help you stay comfortable at night.
Your feet play an important role in your body's temperature regulation. That's why it feels great to take your shoes and socks off on a hot day or why a warm pair of socks can instantly make you feel warmer.
If you struggle with feeling too cold at night, wearing a nice pair of thick socks to bed may be just what you need to stay warm and sleep better.
Your Feet Will Be More Well-groomed
Wearing socks to bed can also help keep your feet looking their best. Socks can help protect your feet from dirt. If you like to moisturize your feet before bed, putting on a pair of socks can help keep your skin hydrated.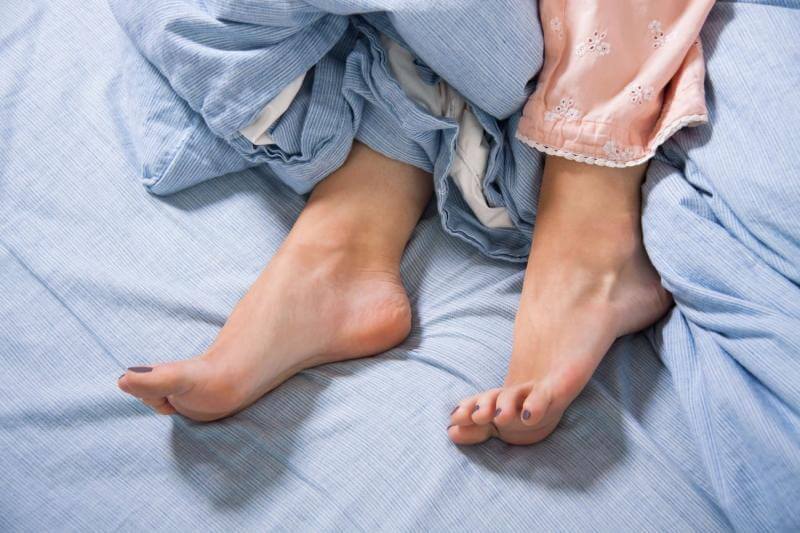 Wearing Custom Socks to Bed – The Disadvantages
While there are many advantages to keeping socks on while you sleep, it's not the right choice for everyone. In addition, there are some potential disadvantages that you have to consider.
Anyone who has the following issues should probably avoid sleeping with socks on:
Swelling of the feet.
Circulatory issues.
Health issues that may increase the risk of socks restricting blood flow.
If you're concerned about your ability to wear socks at night, talk to your doctor.
Recommendations to Choose the Right Socks for Sleeping
Choosing the right socks for bed can make all the difference. One of the best options is to choose custom socks for bedtime. With custom socks, you can select your own colors and designs to make them truly your own.
Plus, wearing custom socks in bed can make you feel great because they're uniquely yours.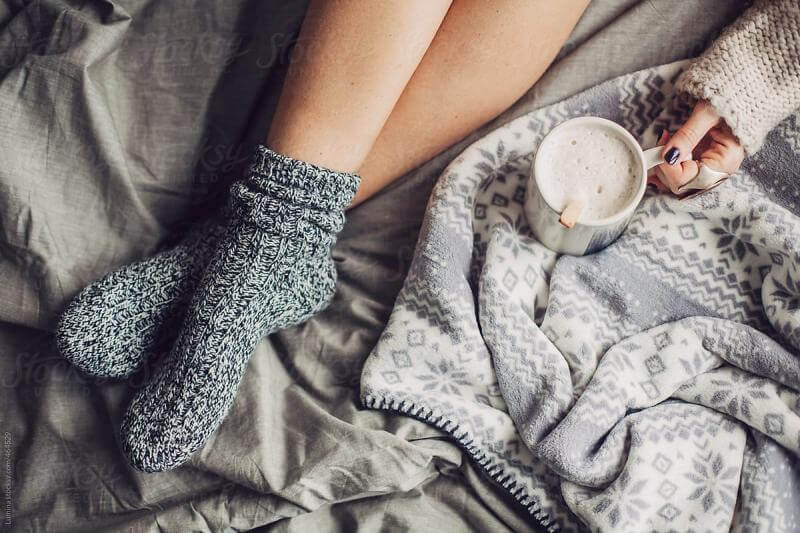 Conclusion
If you're looking for the best custom socks wholesale, visit customsocks.io today!