Are you looking for the best gifts for product managers and don't know where to begin? We're going to share product manager gift ideas that will help you brainstorm or even find the perfect option for you.
What Are the Best Gifts for Product Managers?
1. Sit-to-Stand Desk
This is an expensive product manager gift, but it's a great option if you're a CEO buying your manager something or if the professional is a close friend or family member. A sit-to-stand desk is perfect for anyone who sits at their desk for long periods of time.
Why?
Lack of movement can lead to serious health issues. Some reports suggest that "sitting is the new smoking." Professionals need to find ways to get up and get their blood flowing each day.
A few ways to help combat the long hours behind a desk are:
Moving around for a few minutes every hour
Start standing while you're working
However, when you're glued to a monitor all day, it's difficult to get up and be as productive as you would be if you were sitting. Sit-to-stand desks allow the manager to rapidly go from sitting to standing in seconds, and they can move up their monitor, keyboard and mouse in the process.
2. Custom Made Socks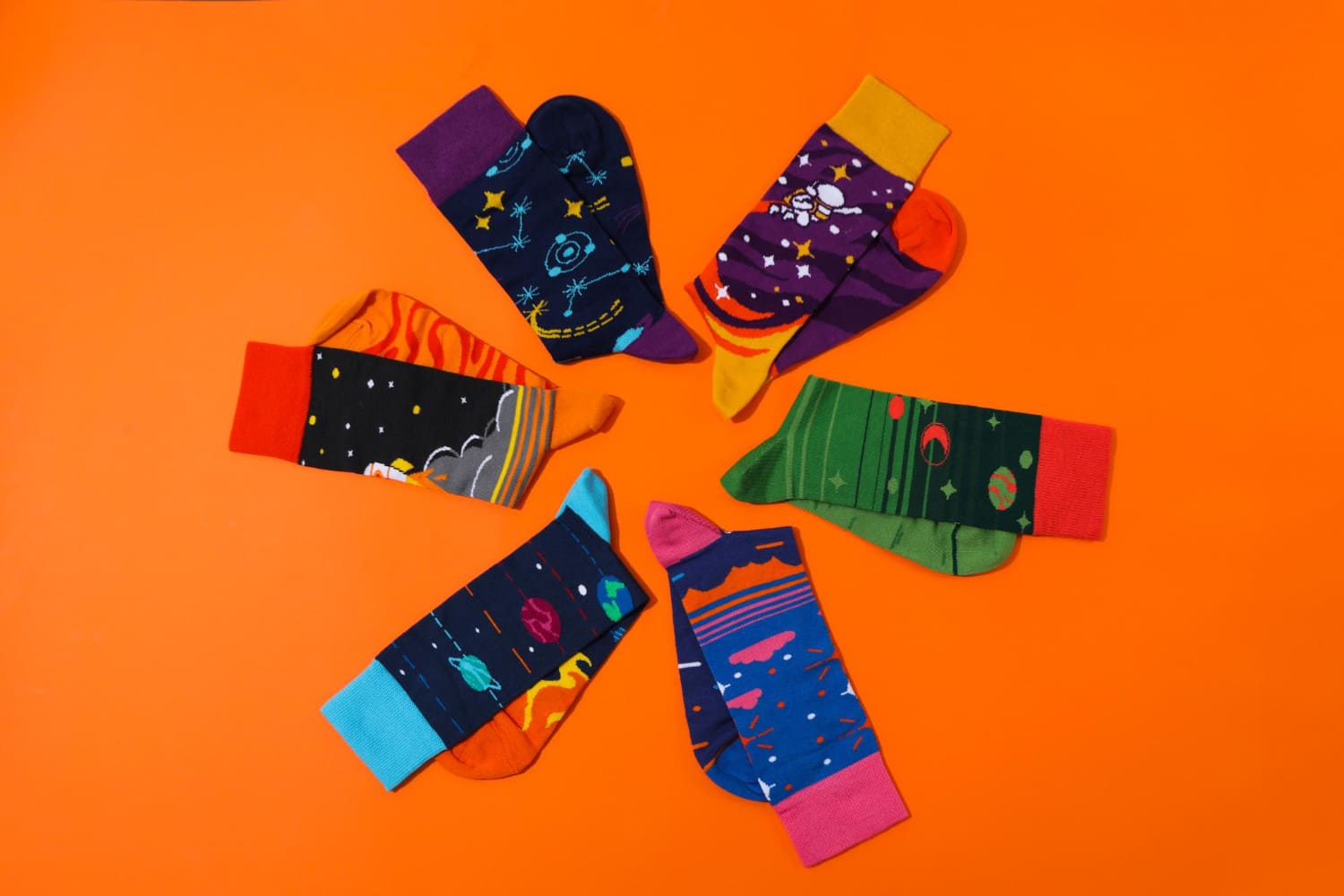 How awesome would it be for a manager to kick up their feet and have custom-made socks with a logo? Talk about dedication. You can purchase custom-made socks for the whole company or just for the manager.
You can even use the manager's own:
Catchphrase – the thing that he or she says all the time
Initials
Name
Custom socks are a fun and quirky gift option, and they're quite affordable, too. If you have a hard time choosing a gift that the person will love, socks are always welcome.
And you can be confident that they'll use them, too.
Nearly everyone wears socks at some point. Fun, quirky socks should be one of the gifts that you give the most consideration to.
3. Espresso Machine
If coffee makes the world go around, espresso puts it into overdrive. A lot of project managers are stretched for time and unable to meet the day's demands without a cup or two of coffee. Espresso has a much higher caffeine content than a regular cup of coffee when comparing ounce to ounce.
Plus, a small shot of espresso is easy to drink right before a meeting and is quick to make.
Espresso machines are affordable options for project managers, and they come in a wide range of prices, from under $100 to over $1,000 – depending on the model. However, most people will appreciate the most affordable espresso machines unless they're connoisseurs.
4. Subscription to Calm
Product management is a lot of work – and stress. Calm is an app, offered in a subscription plan, that allows members to:
Follow guided meditation
Listen to soothing sounds
More
In just a few minutes a day, a person will learn how to alleviate stress and sleep better. If the product manager has been involved in an intense project or has been going through a stressful period, a subscription to Calm is one that they'll absolutely love.
An annual subscription is under $70 and will unlock over 100 sleep stories, hundreds of guided meditation hours, Masterclasses from experts and access to the Calm Body program, too.
5. Books
Finally, one of the timeless gift ideas for product managers is a book. These professionals need to stay on top of industry trends and continue honing their skills. A good book can help them learn new skills and master those that they're attempting to dive into deeper.
Many books for project managers exist, but some of the most popular include:
The Hard Thing About Hard Things by Ben Horowitz: Released in 2014, this book remains one of the most popular choices for anyone running or building a startup. The advice provides insights into an investment and advisory firm for startups that had $2.7 billion under management in three years.
The Product Book by Product School is a great option for anyone who has just entered the industry or is just two years into their career. Filled with great, actionable advice, this book helps with everything from design to ideation and testing – among many other things – that a manager needs to understand to advance their career.
Why Personalization Matters: Customizing Product Manager Gifts
The best gifts for product managers should be personalized to match the person's personality, too. For example, if the person is an avid fisherman, you may want to add a custom fishing logo to the socks that you gift them because it adds a level of customization that a generic gift cannot match.
Spend time brainstorming the ideas for a gift that you have, and once you choose an option, try to find ways to customize it to the person's personality.
If you're looking for ideas on how to make new hires feel welcome, be sure to check out our article on the best welcome gifts for new employees.