Real estate agents know that buying a home is one of the biggest investments that families make, and that is cause for celebration. Finding the perfect gifts for real estate clients allows agents to share in the family's joy, but it's also good for business. Here are some of the best gift ideas for real estate clients.
What Are the Best Gift Ideas for Real Estate Clients?
1. Home Maintenance Subscription
Buying a new home is exciting, but maintaining a home is an ongoing process that can be challenging for new homeowners. A home maintenance subscription is a thoughtful gift idea that will keep your name on top of your client's mind for at least a year.
These subscriptions send reminders to homeowners about crucial maintenance tasks, making it easy to keep on top of these tasks before they progress into problems.
2. Personalized Cutting Board
For clients who love cooking and entertaining, a personalized cutting board is a wonderful gift. Cutting boards are something that clients will use often in their new homes, and each time they use them, they will be reminded of you.
Choose a quality cutting board. Maple, acacia and cherry are excellent options for wood selections. You can personalize the board with the family's name, initials or a simple phrase like "Home Sweet Home."
For clients who won't get much use out of a cutting board, a cheeseboard is a great alternative.
3. Custom Socks
Looking for fun, light-hearted real estate gifts for clients? Custom socks are a great choice, and you can personalize the design to help celebrate the occasion.
Here are some fun design ideas:
"These are My New House Socks" on the soles of the socks
The client's name or initials
"Here are the Keys to Your New Home"
You can also choose a neutral pattern or design and customize the label or packaging. Consider using a custom socks manufacturer in the USA to ensure quality and quick delivery.
Socks are something that everyone needs, and clients will be reminded of you each time they wear them. Plus, most customs socks come in a one-size-fits-most design, so you can purchase them in large quantities and hand them out to clients.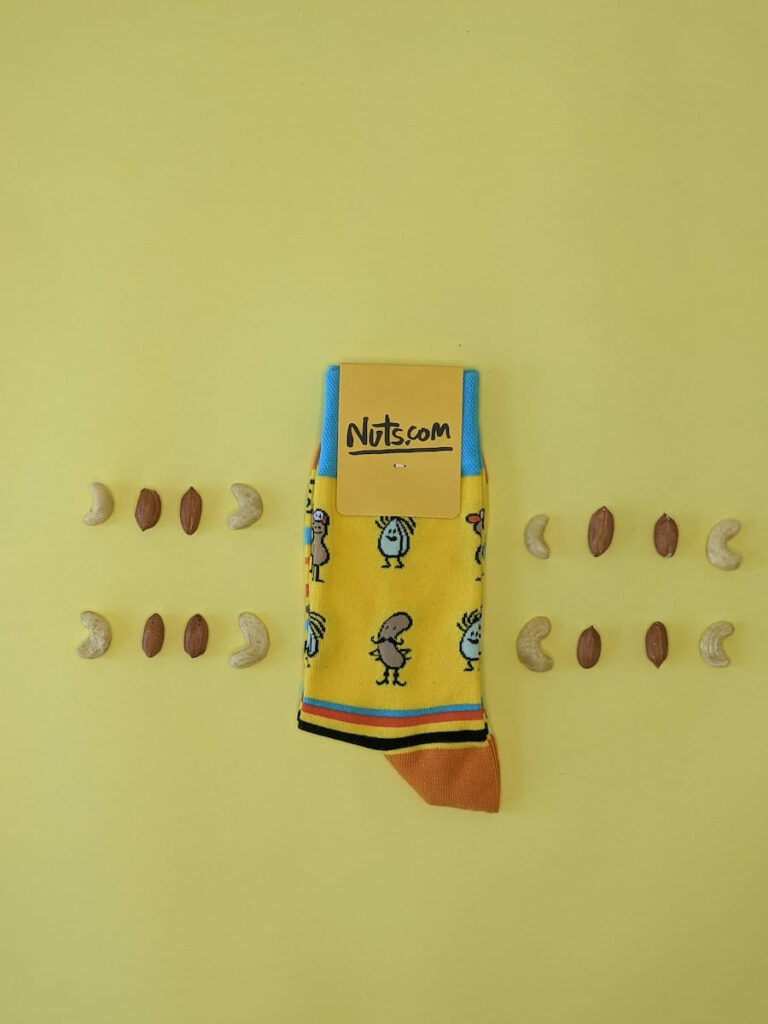 4. Hardware Store Gift Card
Whether it's buying paint or buying supplies for small DIY projects, your clients will be spending a lot of time at the local hardware store after they move in.
Why not give them a gift card for a local home improvement store? They're sure to love and appreciate this gift, and they will be reminded of your kindness when they use it.
Be generous with the amount you give so that clients can make the most of your gift.
5. Smart Robot Vacuum
If there's one thing every homeowner needs, it's a vacuum. But forget the usual upright or canister vacuum. A thoughtful gift for clients is a smart robot vacuum.
A smart robot vacuum will help save your clients time on house chores – something everyone can appreciate.
You can find vacuums in all price ranges, but look for models that have smartphone apps and built-in sensors to clean rooms thoroughly.
6. Local Nursery Gift Certificate
Another thoughtful gift idea for clients is a gift card to a local nursery or garden center. Many new homeowners can't wait to start planting flowers, shrubs and other plants. A nursery gift card will help them bring their landscaping dreams to life.
And every time they look at their landscaping, they'll be reminded of you and your services.
7. A Bottle of Wine
A bottle of wine is a classic real estate client gift, and for good reason. It gives clients the excuse to celebrate this major life milestone. When the hustle and bustle of closing, packing and moving are through, your clients can sit back, open up the bottle of wine you gave them and toast to the new chapter in their lives.
Spring for a high-quality bottle or champagne. Ask the wine merchant for suggestions on food pairings and the vintage's origin, and be sure to include that information with your gift.
You could also create a gift basket with your bottle of wine, a pair of wine glasses and a wine opener along with a card congratulating them on their new home.
8. Personalized Keychain
A personalized keychain is a smart and thoughtful gift to give clients. Attach the keys to the client's new home, and hand them over on closing day.
You can customize the keychain in a number of ways. You can add the message "welcome home" along with your name, or you can include the name of your real estate office.
So, How Much Does It Cost to Buy Real Estate Gifts for Clients?
When it comes to gifts for real estate clients, one of the first questions agents have is, "how much is this going to cost?"
While you can certainly find gifts that come at lower price points, it's important to remember that your gift is also an investment in your future and your personal brand. The gifts you give to clients can also help bring in referrals and word-of-mouth advertising.
That said, you can expect to spend anywhere from $50-$200+ for your gift, depending on how extravagant you want to be.
A pair of custom socks, a bottle of wine or a gift card will be some of your most affordable options, but they're just as impactful as the pricier ideas on this list.
Regardless of your budget, it's important to choose a gift that is thoughtful and useful for your clients.