Do you sleep with your socks on or off at night? No matter which crowd you're in, you may be wondering whether there are benefits of sleeping with socks on or if it's better to sleep barefoot.
Let's look at whether socks help you sleep and whether there are any benefits to wearing them at night.
Do Socks Help Sleep? Benefits Of Wearing Socks In Bed
What happens when you sleep with socks on? Are there any benefits to keeping your socks on while you sleep?
As it turns out, there are some benefits.
Sleeping with socks on can:
Help You Fall Asleep Faster
Research shows that wearing socks to bed can actually help you fall asleep faster and enjoy a better quality of sleep.
When it's time for bed, your body naturally wants to lower your core temperature. This is a natural part of your circadian rhythm. However, if your feet are too cold, your body's temperature may jump up a degree or two to warm you up. Unfortunately, that jump in temperature can actually make it harder to fall asleep.
When you wear socks to bed, your feet stay warm, and your body can get right to work cooling down and preparing for sleep.
Reduce Hot Flashes
Women who are going through menopause may struggle with hot flashes at night. Wearing socks to bed can help keep your feet warm and make it easier for your body to cool down. Because your body is cooler, you may experience fewer or less intense hot flashes.
Healthy, Moisturized Feet
Wearing socks to bed can keep your feet healthy and moisturized. Just apply lotion before putting on your socks to lock in moisture and prevent dry, cracked heels.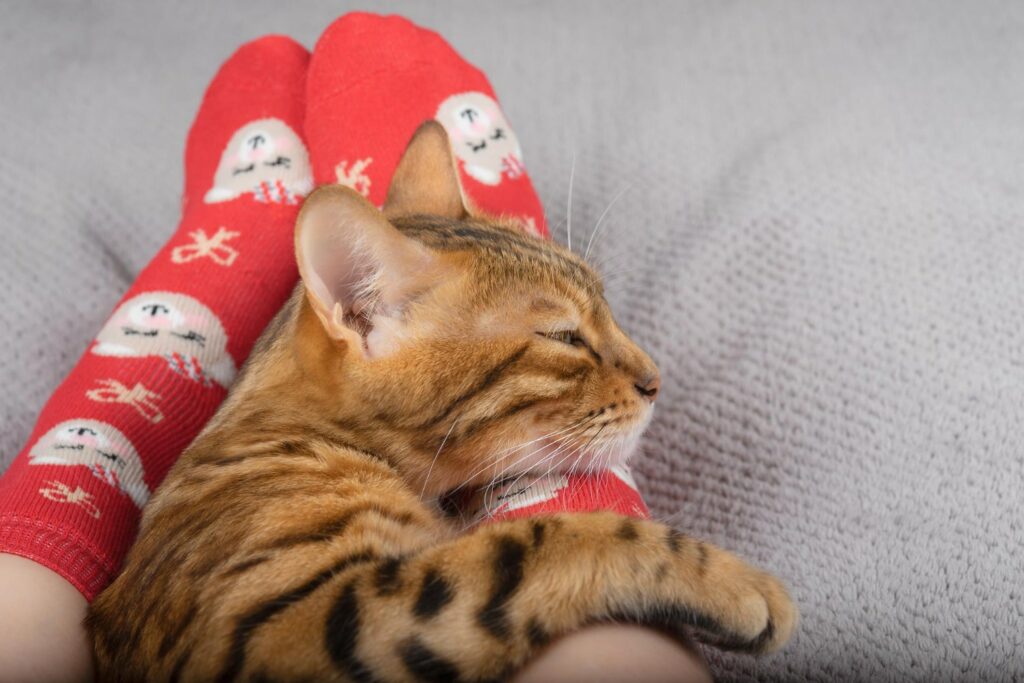 Cons Of Sleeping in Socks
Sleeping with socks does have its benefits, but it's not for everyone.
People with circulatory issues or swelling of the feet should not wear socks to bed. Socks may restrict blood flow to your feet and legs. Always check with your doctor before you start sleeping with socks on.
Some people overheat when they wear socks to bed, especially if they wear socks made with unbreathable fabric.
Is It Better to Sleep with or Without Socks?
Should you wear socks to bed? That depends on:
Your personal preference
Your health
Many people find that their sleep improves and they can stay asleep when they wear socks to bed. However, others find that socks just make them overheat or restrict their circulation.
As long as it's safe to do so, experiment with wearing socks to bed. See if you like it. If not, then you can easily stop wearing them at night. Just make sure that you're wearing breathable socks when you give this a try.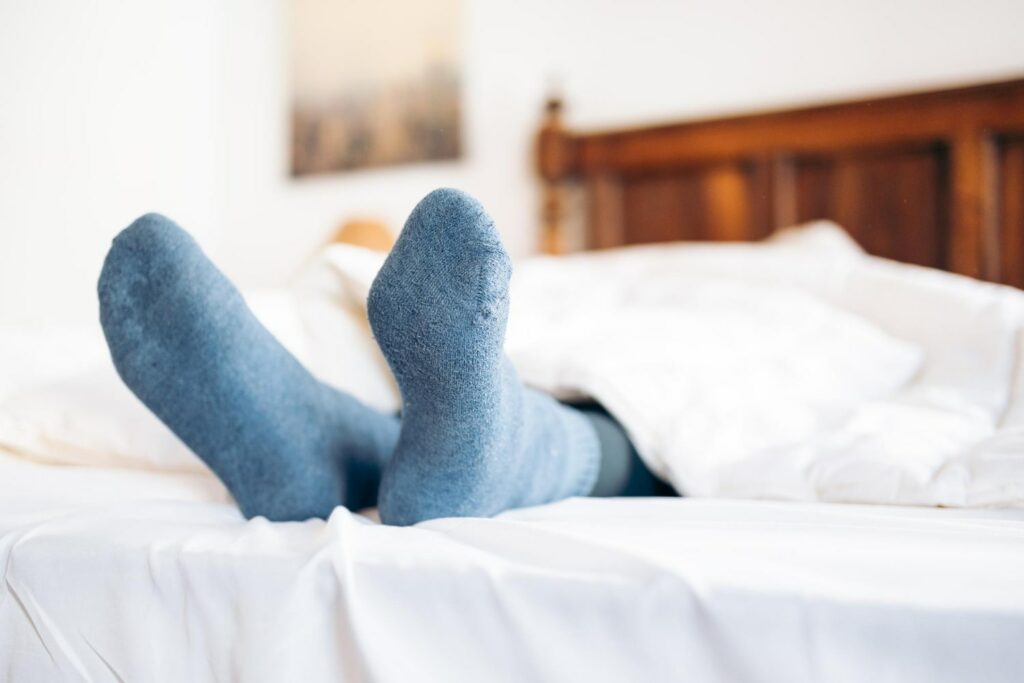 Why Do People Like Sleeping with Socks On?
Many people prefer sleeping with custom-made socks. Why? There are many reasons:
They keep your feet warm
They're cozy and comfortable
They help you fall asleep faster and stay asleep
If you haven't tried sleeping with socks on, consider it, especially if you have trouble getting to sleep at night. It's just one more reason to indulge in self-care and a little pampering.