Independence Day is a day of celebration, with fireworks, backyard BBQs and parades. It's the perfect excuse to show off your patriotic side and dress for the occasion. A fun pair of 4th of July socks can really take the celebration to the next level. Here's what to look for when choosing your socks and the types that are available for this big day.
How to Choose Socks For Independence Day
There are a few things to look for when choosing 4th of July socks. After all, you want your socks to look great and feel comfortable when you're out celebrating. Here's how to choose your socks.
Size
The first thing to consider is the size of the socks. Special novelty socks like ones for Independence Day may come in a one-size-fits most design. It's important to make sure that you choose a size that will feel comfortable on your feet. Keep in mind that these sizing schemes are for both men's and female socks.
Style
Style is another important thing to keep in mind, especially if you want to show off your patriotic sock design. Consider styles with a higher cut, like a crew, athletic crew or knee-high sock.
Because these socks sit higher on the leg, you'll have more room to show off your sock design.
Material Quality
To make your socks as comfortable and fun to wear as possible, you'll want to consider the quality of the materials. What are the socks made of? Socks made with a cotton blend offer comfort and breathability. It's likely going to be hot and humid on the 4th of July, so you'll want to choose a material that will be comfortable even in the heat.
Design
Of course, you also want to choose a sock with a design that you love. You can find socks that already have a pre-made design, or you can create custom socks with an Independence Day theme.
Consider what you're going to wear on that day. What type of design will complement your outfit? Of course, designs with red, white and blue are an obvious choice, but we're going to also share some other great design ideas for the Fourth of July.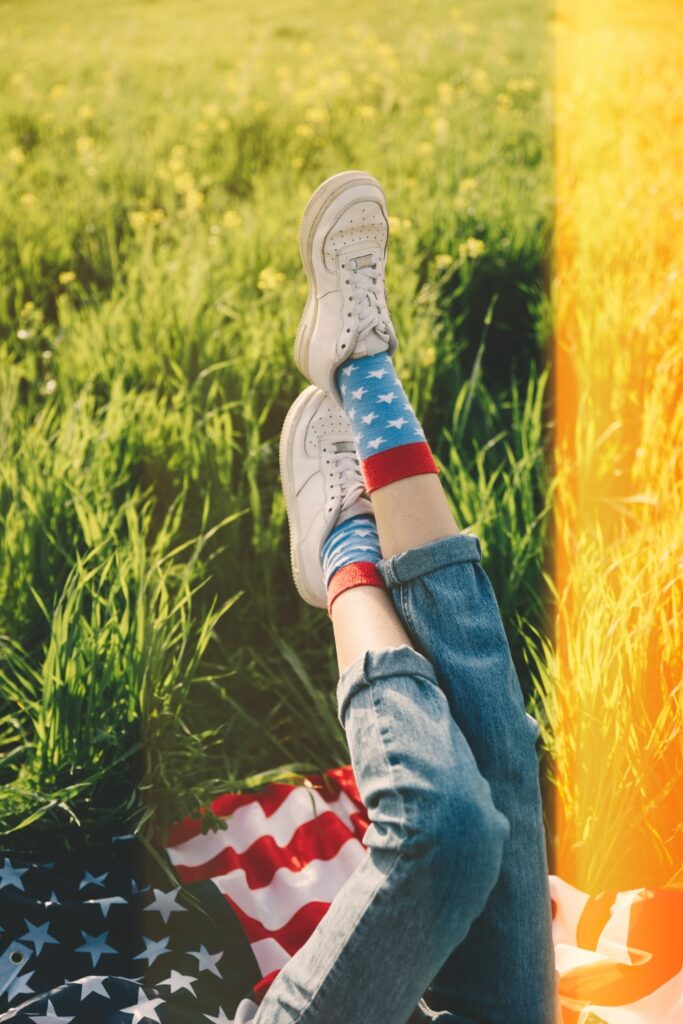 Types of Patriotic Socks
There are so many Fourth of July socks out there, but some of the most popular designs that you'll see are:
Founding Father Socks
One of the most obvious designs for Independence Day socks is one that features the Founding Fathers. You can find sock designs with George Washington, Thomas Jefferson, Alexander Hamilton, Benjamin Franklin and more.
American Flag Knee High Socks
If you want a fun design that will look great with any outfit, consider 4th of July knee-high socks with the American Flag. The red, white and blue colors will pair well with any Independence Day themed style.
USA Mismatched Flag Socks
You can also find 4th of July compression socks with mismatched flag designs. These are great if you want to draw attention to your socks.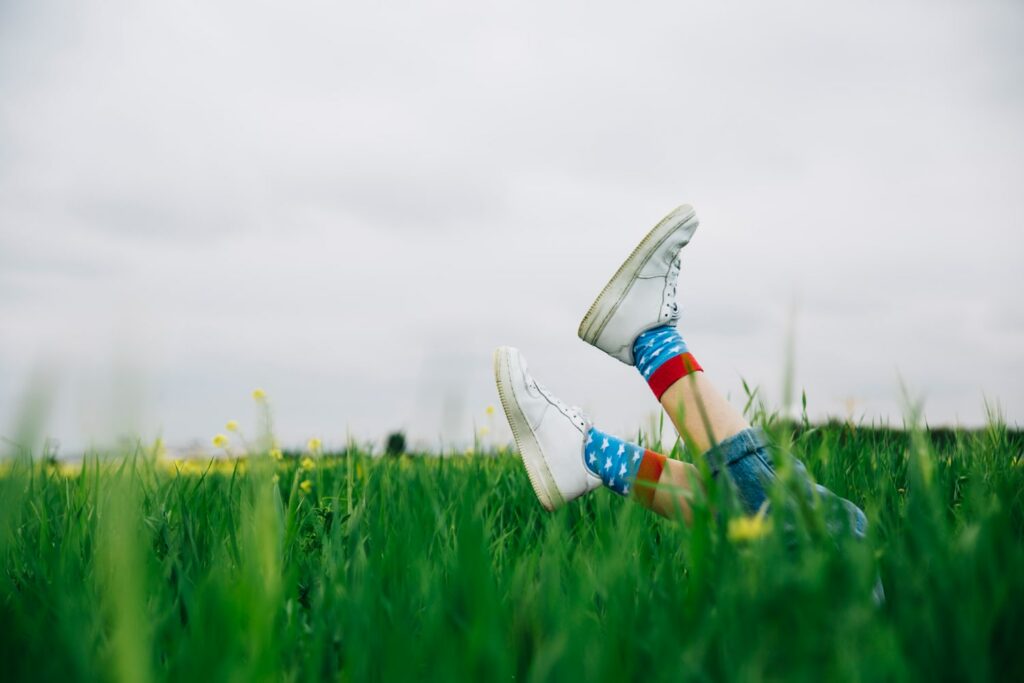 Favorite Patriotic Socks for 4th of July
These are some of the top Independence Day designs for socks, but if you can't find one that's your favorite, try creating a custom design. You're sure to make an impression with your fun, colorful 4th of July socks.