The knee-high style initially gained popularity in the 1960s and 1970s when it was fashionable to wear them with a small skirt, especially with schoolgirl uniforms. After many decades, the publication of Clueless caused knee-high socks to become an instant trend (1995). Girls everywhere aspired to be like Cher Horowitz, who wore knee-high socks with almost every ensemble. Though Britney Spears' 1999 music video for "…Baby One More Time" popularized the style, the actual spark occurred when she rechristened knee-high socks. Whether you're going for a boarding school vibe or just miss the '90s, we've got the ultimate guide on how to wear knee-high socks this year.
What Are Knee-High Socks?
Get it straight: long socks are socks that go beyond the ankle. These socks are available in three different lengths to accommodate people of different statures.
Knee-high/over-the-calf socks are the ones that are a few inches below the knee.
Over-the-knee socks are the models that are a few inches above the knee.
Thigh-high socks will reach about halfway up the thigh.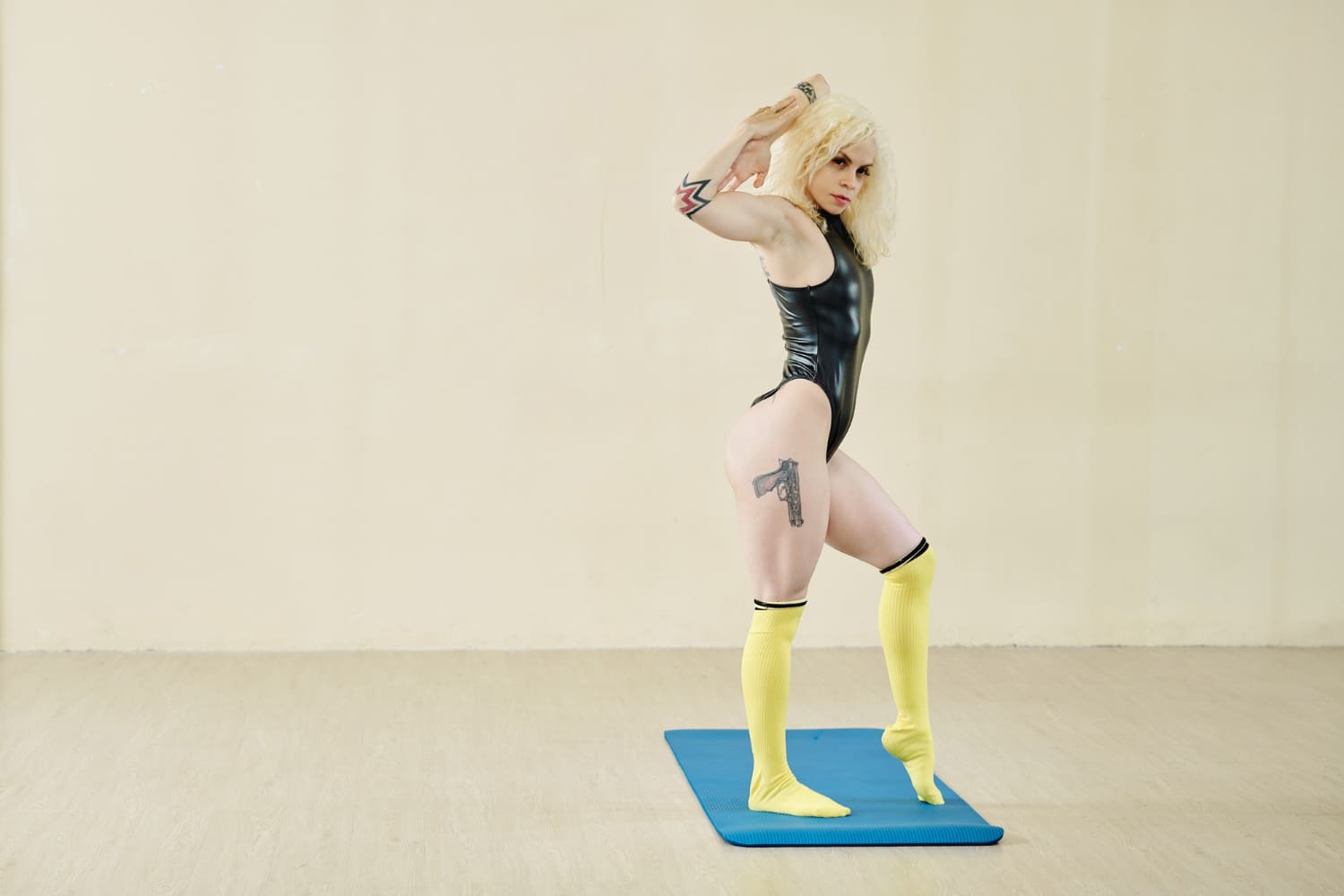 Wearing long socks in the winter is essential for keeping your feet and legs warm. The first thing you need to do while learning to wear long socks is chosen a pair. Let's go into the specifics of how to wear tall socks since there are a few factors to keep in mind.
How To Wear Knee-High Socks With Jeans?
Warm up by wearing socks over your jeans. Thigh-high socks are a great way to stay warm and cover-up in the winter, but they need to be worn over jeans. These socks are a terrific fashion accessory to wear with skinny jeans. Socks may be worn over jeans, but only if the pants are thin and supple enough to prevent bunching.
What Shoes To Wear With Knee High Socks?
If you're looking for a more sophisticated and flirtatious choice, a pair of heels is the way to go. Select flats for a more understated look. Pumps might provide a sensual touch if you're heading out for the evening.
Put on some slip-on shoes and some socks for a laid-back look. Flats with socks are a great option for everyday activities including errand running, school, and socializing. You may opt for a classic, neutral pair of flats or spice things up with buckles or studs.
Ankle boots are a great, adaptable shoe option. You may dress up or down a pair of ankle boots by pairing them with knee-high socks. Pair them with a cocktail dress or shorts and a shirt for a nice and elegant look.
Wearing knee-high socks with knee-high boots is a daring fashion statement. If you want to make a bold fashion statement, consider a pair of boots that are a couple of inches (5.1-7.6 cm) shorter than your socks. You may add a nice detail by scrunching down your socks if you desire.
Where To Buy Custom Knee High Socks?
Сustomsocks.io now allows you to create your own custom knee-high socks. These handmade knee highs are versatile enough to serve any event and fit any outfit. Their custom-knitted socks will retain their softness and suppleness no matter how many miles you put on your shoes. In addition to creating bespoke socks with logos, they also provide the option of adding individual designs to their socks to show off whatever level of team enthusiasm you can imagine.
Working with Сustomsocks.io is distinctive in a number of ways, including low minimum orders, an easy order process and a quick turnaround. They provide individual attention until you've designed the ideal pair of knee-high socks. Because of this one-of-a-kind mix, they can produce personalized socks quickly.
Conclusions
Whether you're a die-hard fan of knee-high socks in search of new ways to sport them, or you're curious about giving them a try for the first time, you'll find a wide variety of options in our guide on how to wear knee-high socks. You'll be spoiled for choice when it comes to the number of outfits that go with long socks. This year, both sexes may take this style and run with it in their own unique ways.