Trying to find something special but not too pricey for your coworkers this holiday season? Here are 7 bulk Christmas gift ideas for coworkers that won't break the bank. Giving presents to colleagues is a great way to lighten the mood at work and foster camaraderie between coworkers. But if you work in a bigger office or have multiple colleagues to purchase for, you'll need some great, inexpensive ideas. These modest gift ideas are excellent for Secret Santa exchanges at the office or any other small present situation.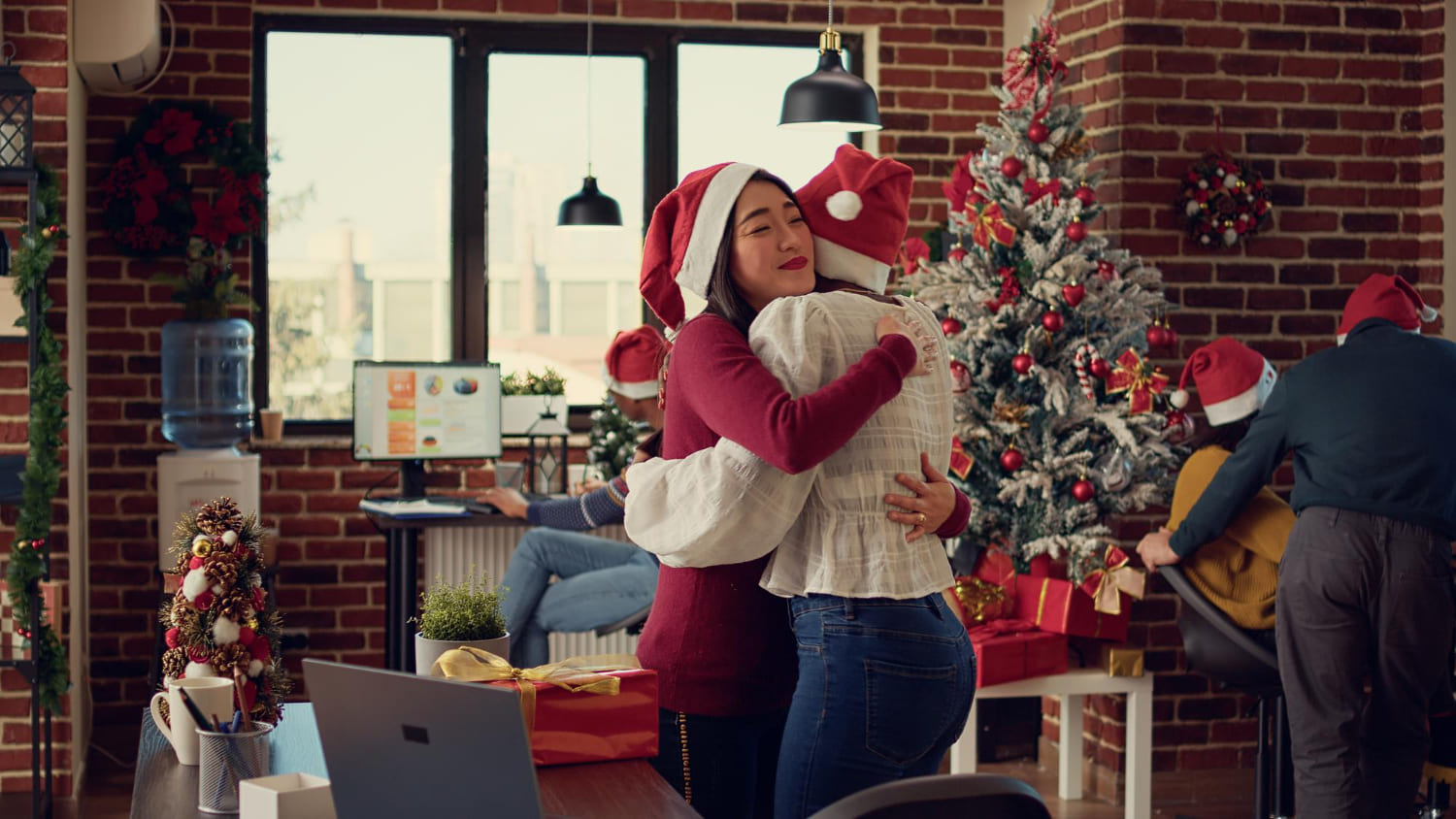 What Are the Best Bulk Christmas Gift Ideas For Coworkers
Finding inexpensive Christmas presents for a large office staff might be challenging. To begin with, it's safe to assume that money is tight for you right now. And despite your heart's desire, it's not always feasible to lavish financial benefits onto your teammates. Second, you need a reliable and speedy delivery system to ensure that all of your Christmas presents get where they need to go on time. Simply said, the value of your time cannot be overstated. Third, make sure the little gifts are acceptable and beneficial. It's easy to make a faux pas in today's politically correct climate by giving a present that might be misconstrued. Last but not least, it should be something of practical utility that people can really make use of.
Do not be afraid! We've compiled a list of cheap bulk gifts for coworkers that are sure to be appreciated by all of your coworkers.
1. Wine bottle Gift Box
Is it truly a party if there is no wine? The holiday season and the end of the year make everyone feel like celebrating. A wine bottle gift box is a suitable present for any event. It is ideal for a Secret Santa gift swap.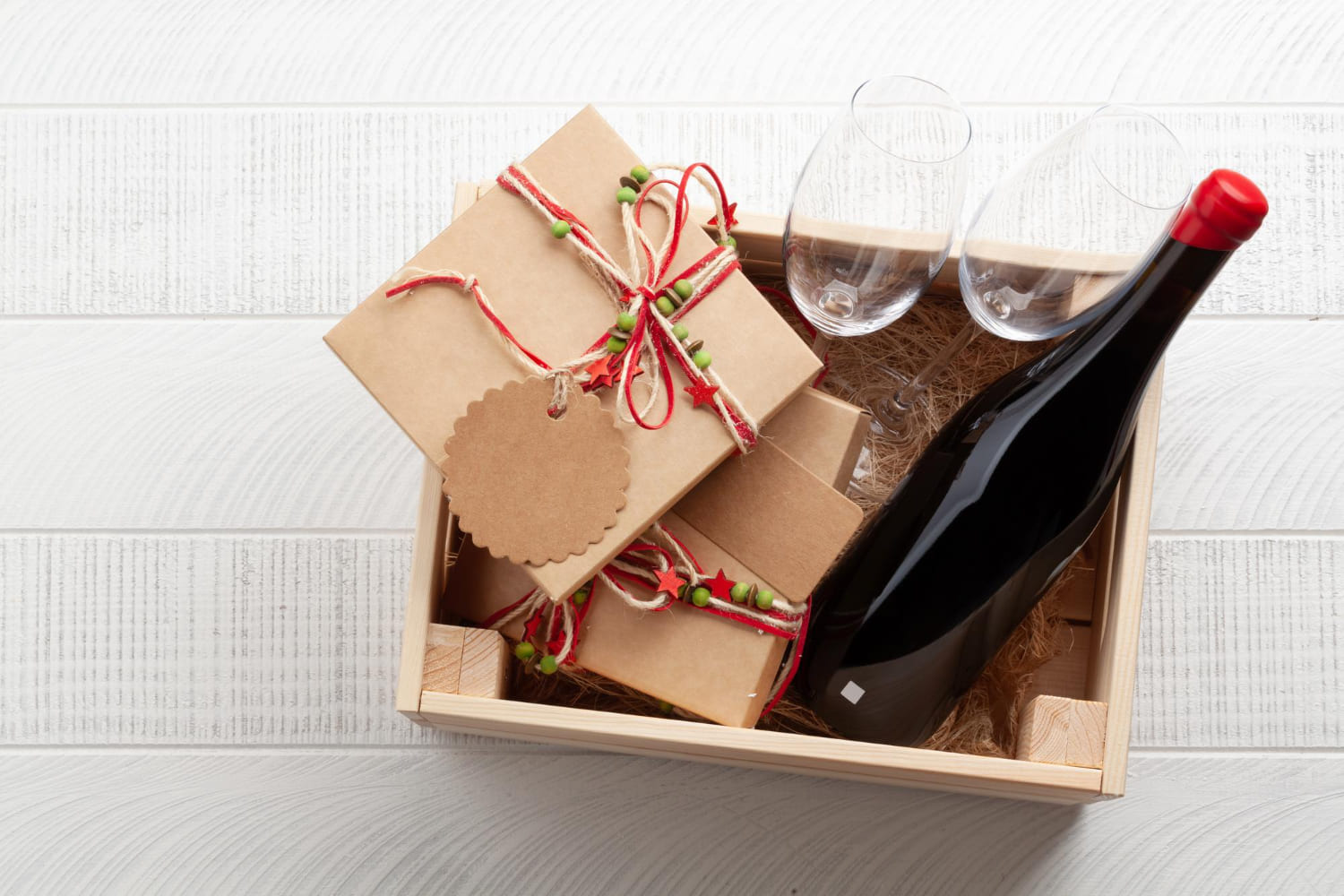 Carry a bottle of wine and a wine glass. A box of wine is always welcome, but especially useful over the holidays and New Year's. So, play the part of the hip Santa and get a good wine gift box to share with your colleagues to brighten their holiday.
2. Custom Knee-High Socks
In the cold winter months, who doesn't need a cozy pair of custom knee-high socks? Don't waste any more time worrying about what to get your Secret Santa partner at the last minute. Take care of your coworker's heating needs this holiday season.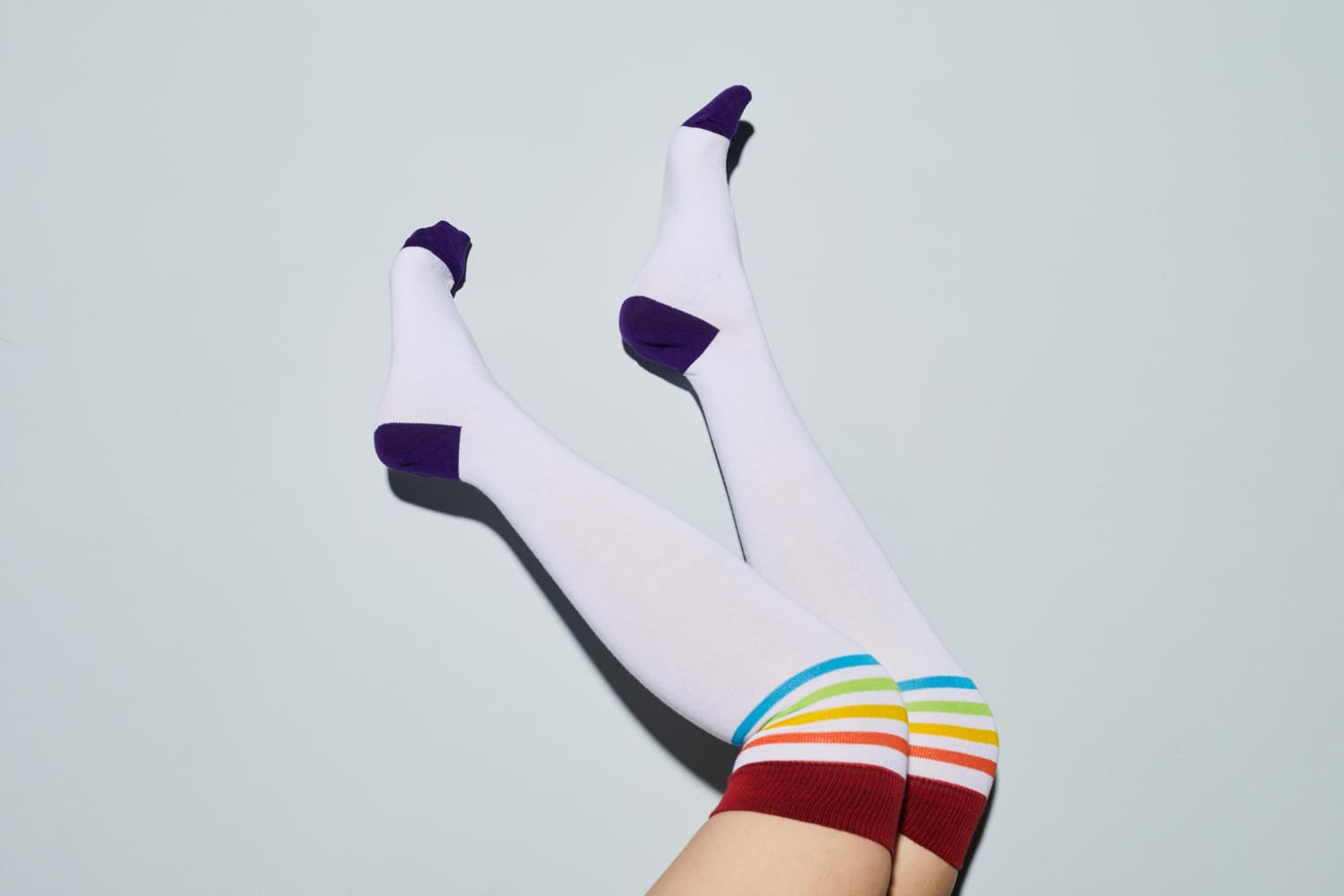 As a kind of leg protection from scrapes and knocks, knee-high socks have long been used by players in contact sports like soccer and rugby. Knee-high socks, however, have been popular in recent decades, and not only for athletic purposes. They pair as nicely with flat shoes or boots for a dressier appearance, or with sneakers for a more casual vibe. Because of their larger surface area, you have more freedom to express your individuality and creativity via the use of colors and unique patterns than with any of the other items on this list of bulk office Christmas gifts.
3. Coloring Books
The stress, effort, and disappointments of the average workday are substantial. When life becomes tough, sometimes the best thing to do is hit the "rewind" button, let loose, and act like a kid again. Coloring books are a great medium for this purpose. Even if you're 40 years old and have never learned how to draw, you have to admit that coloring in a sketch is a lot of fun. Even though there is no longer a buzz around these coloring books, they continue to sell well. Furthermore, the genre is said to be expanding with the release of new coloring book formats in time for the next Christmas season.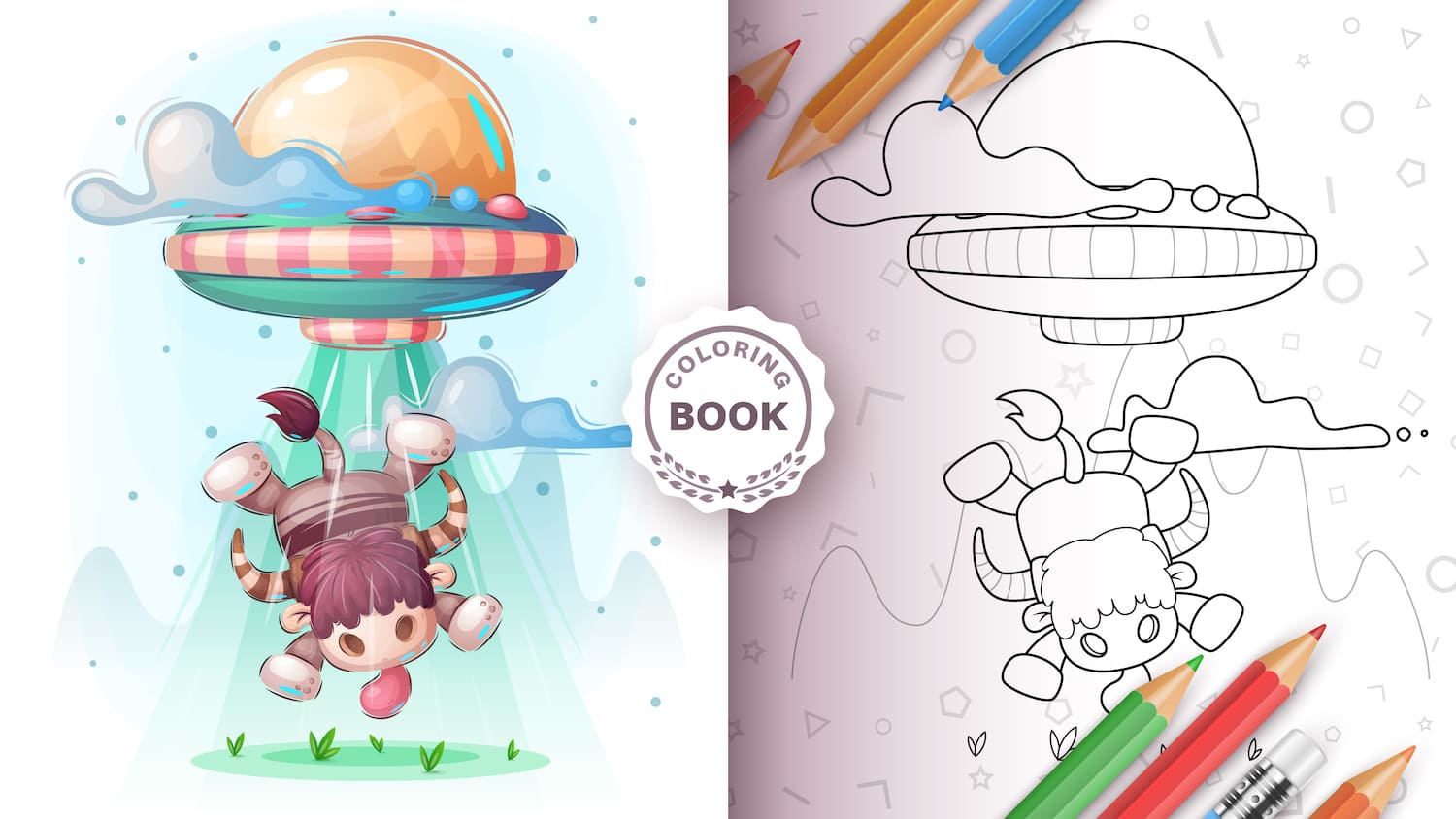 It's true that there are a lot of grownups who like coloring books, and they're available. Coloring books are the ideal present for someone who you know has an artistic bent. If they need a few minutes to themselves, a coloring book will be a welcome addition to their workspace.
4. Waterproof Notepad & Pen
When looking for a present for someone in the office, pens are a great option since they are both useful and inexpensive. Everyone uses it, and although it's practical, it may also seem bland if it isn't paired with anything memorable.
A pen and a notebook go together like peanut butter and jelly. However, a waterproof one is what we're talking about here. People often spill beverages like coffee and water on their desks at work. It's possible for your job to be interrupted if your important notes get messed up. Waterproof notepads are a lifesaver in such a scenario. To be thanked afterwards, get one for your coworkers.
5. Bonsai Tree
Trees cultivated in a bonsai style may be used for a wide variety of purposes. That's the kind of thing we'd call a one-of-a-kind present.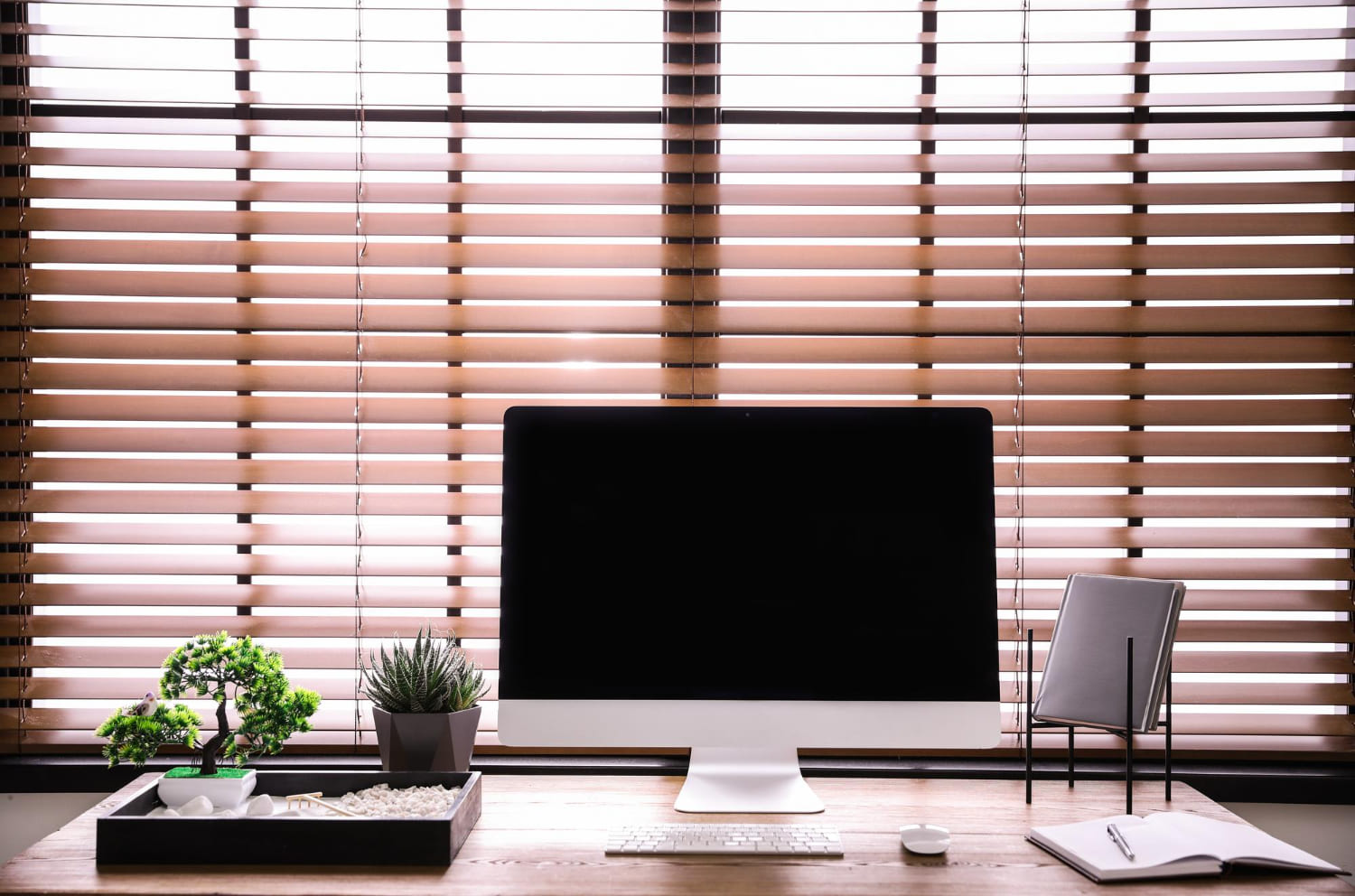 A bonsai tree is unlike any other kind of tree. It requires nothing in the way of upkeep yet has the potential to outlive a human being. There are bonsai trees that are hundreds of years old still growing in the wild.
Because it doesn't make a mess, your colleagues can keep it on their desk. Due to its longevity, it is impossible to outgrow, and it may be decorated like a Christmas tree year after year.
On top of that, there is a wide range of species available. Moreover, you may keep a bonsai tree indoors or outside; some outdoor varieties even provide fruit that can be eaten.
At a time when environmental dangers are at their height, such bulk office Christmas gifts from the natural world may be a welcome source of optimism.
6. Windchime
Positive energy, like that generated by windchimes, is just what's required during the hectic holiday season. One's mood may be improved by the soothing tones of a windchime, and the device's ability to dispel negative energy is another bonus. And this is the time of year when everyone should be happy and when negativity has no place.
Giving your coworkers a windchime as a gift is a nice way to show your appreciation for their hard work and show that you value your working relationship with them. These little bells of joy have a big impact on the atmosphere and are a visual feast with their array of charming patterns and bright hues.
In addition, wind chimes are lovely seasonal accents. It seems to be a mutually beneficial arrangement.
7. Office Emergency Kit
Assist your colleagues in becoming ready for the inevitable workplace blunders. Buy a little, desktop-friendly first aid kit with everything your colleagues would need to deal with a nasty headache, a paper cut, a chipped nail, or anything else that might happen.
If your colleagues ever find themselves in a sticky circumstance and use the equipment you gave them, you will earn their eternal gratitude.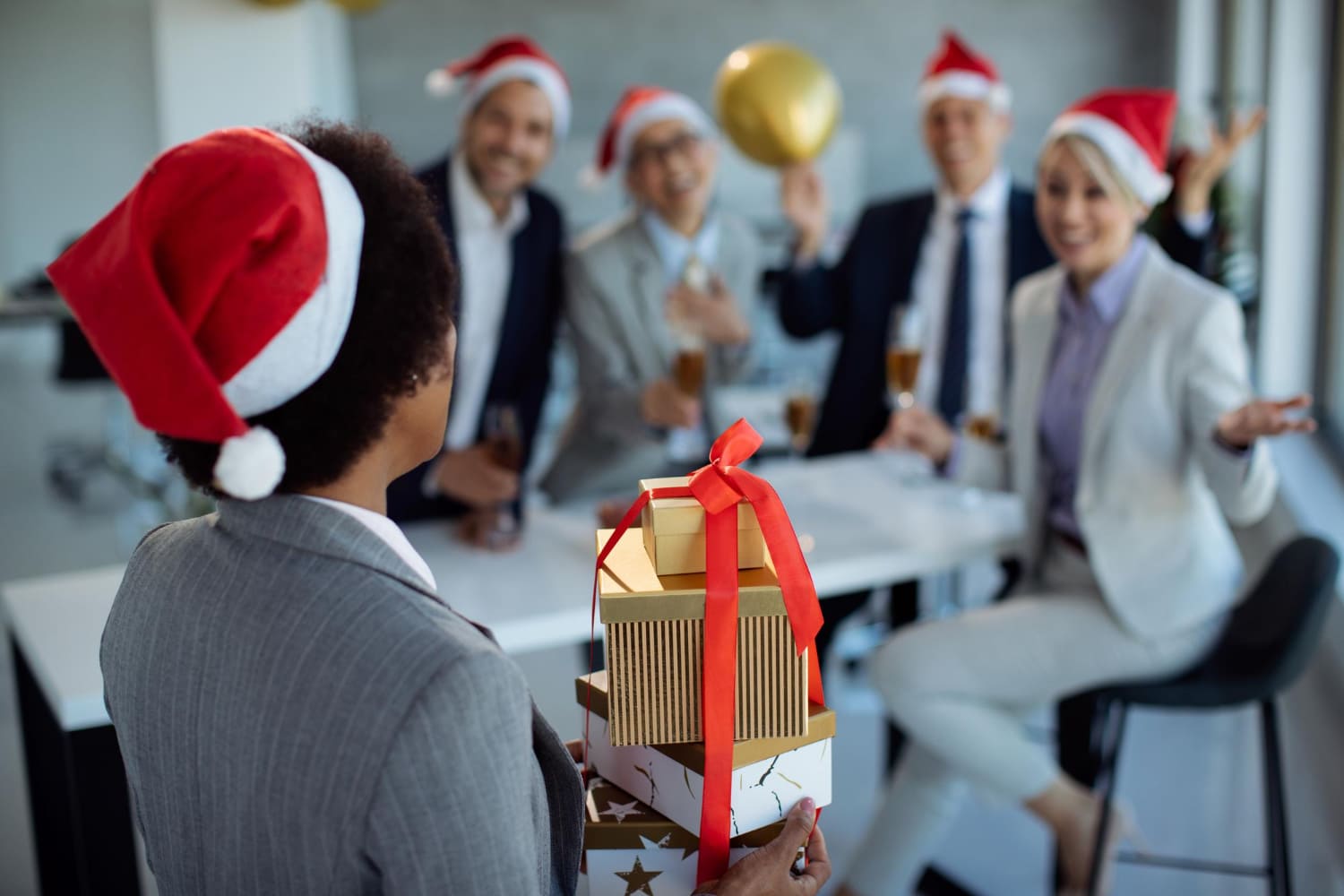 So, How Much Does It Cost To Buy Bulk Christmas Gifts For Coworkers?
Buying presents for all of your coworkers at once might be expensive. A wonderful token of appreciation need not break the bank. Gifts for coworkers should be simple yet meaningful. Make it unique by having it monogrammed, or try coming up with a more original idea.
Therefore, if you are in need of inexpensive bulk Christmas gift ideas for coworkers, consider these seven options! These are the best inexpensive Christmas presents you've ever gotten for coworkers.