Looking for tips on how to make custom socks? You've come to the right place. In this guide, we'll explain the steps to creating your custom socks and the most important things to consider when going through the ordering process.
The first step is to look at the sock's materials.
Check the Materials
One of the first things you should do when making custom socks is check the materials. What materials are used to make the socks? Are they durable and comfortable?
High-quality sock materials include:
Combed cotton, which is soft and breathable
Synthetics, like nylon, which provide stretch, support and durability
Wool, which is warm and ideal for outdoor activities or cold weather
It is crucial to ensure that the manufacturer uses high-quality materials for their socks. Otherwise, the socks may only last a few months or a year before they start falling apart.
You're investing in custom socks, and you want to ensure that they will last, so take the time to consider what they're made of before moving on to the next step.
Also, the sock's materials may affect the colors and how the sock's designs look.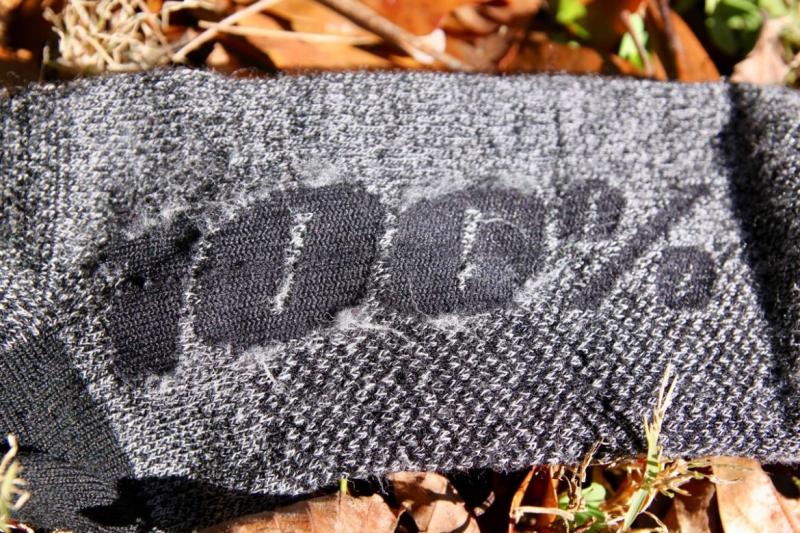 Choose Your Size
Another important step in making your custom socks is choosing your size. How does the manufacturer handle sizing? Are they one-size-fits-most, or do they do individual sizing?
For one-size-fits-most socks, how many sizes are included in each range?
If you can't find any sizing information, reach out to the manufacturer. They can provide information on how their sizing system works. If you have a large order and multiple sock sizes that you'll need to accommodate, it's crucial to understand how their socks fit.
For one-size-fits-most scenarios, sizes covering 3-4 sock sizes are ideal because they offer a better overall fit. When the size range is too big, socks may be overly small or large on some people.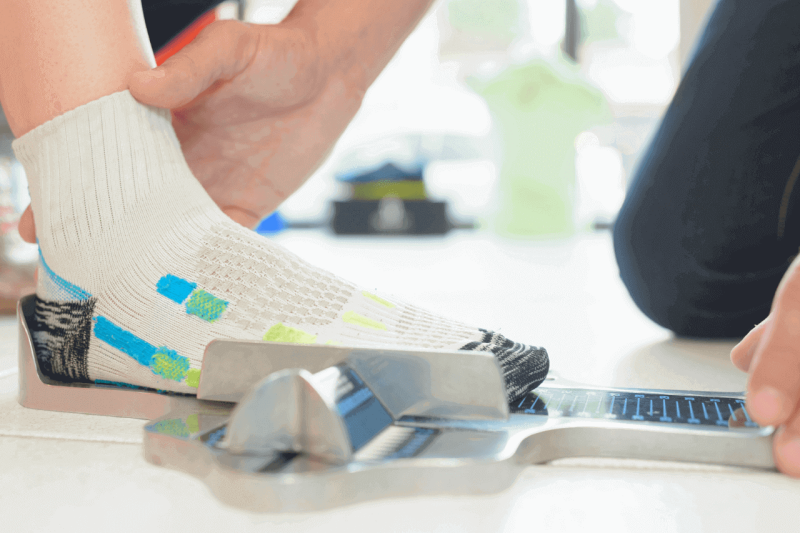 Pick Your Colors and Logo
To create custom socks, you need a personalized design. For most buyers, this means submitting their colors and/or logo to include in the sock's design.
It's essential to choose your colors and design elements carefully. Unless you have the right tools, it may be hard for you to visualize what your ideas would look like in real life.
Having access to a design team who can create mock-ups will make choosing a design that you truly love easier. Before you finalize your purchase, make sure that you're 100% happy with the design and choose one you really love.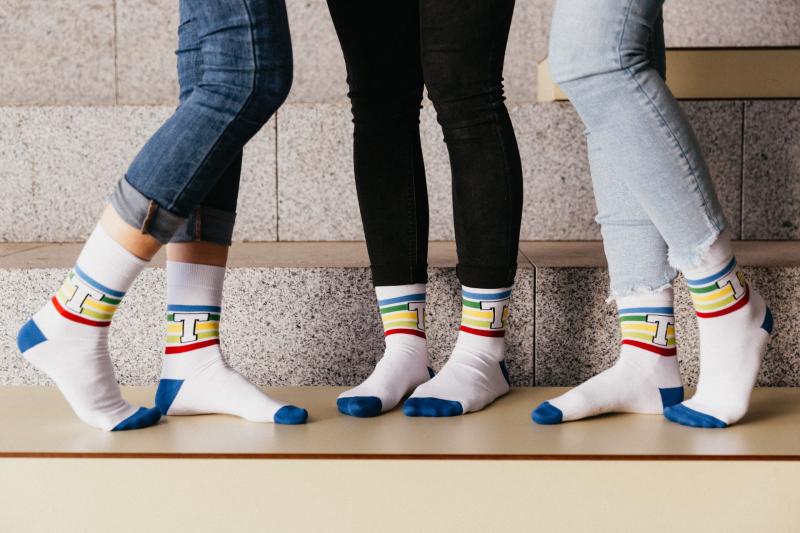 How To Make an Order
Now that you've chosen your design and size, it's time to place your order. At customsocks.io, we make it easy to order your custom socks. Just fill out our form to get started and send us your logo and brand colors. Our design team will create designs for you to choose from, and your new socks will be at your doorstep in 10-14 days.
Learning how to make custom socks isn't as complicated as you might think. We make it quick and easy to get the custom socks you want at affordable prices.