White socks are stylish, widely worn and look great. But one speck of dirt is all you need to ruin the look. If you want to learn how to get white custom No-Show socks white again, you need to do more than bleach socks.
If you bleach socks with color on them, you'll ruin them.
In this article, we're going to show you how to restore your dirty white socks to their former glory using both bleach and other, non-bleach methods.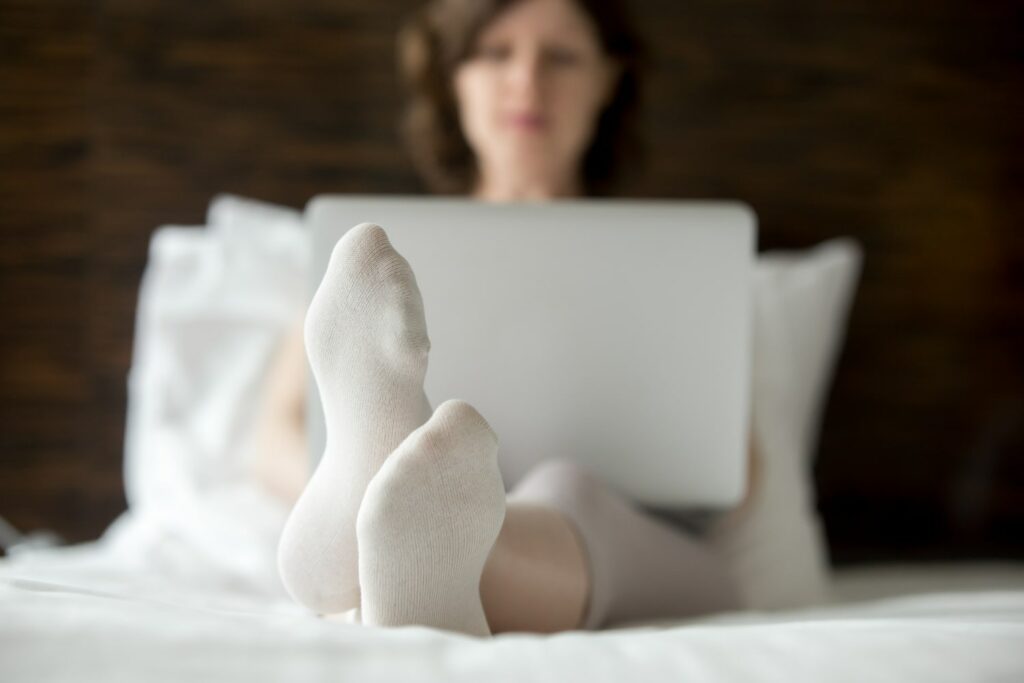 How to Get White Socks White With Bleach?
Are your socks all white? If so, you can restore them back to the beautiful, white pair that you purchased initially. You'll want to either do this in the sink by hand with gloves on, with a load of clothes that are all white in the washing machine or put just your socks in the washer.
Do the following:
Use hot water
Add ¾ cups of bleach
Allow the bleach to pre-soak for 55 minutes
Run the washing machine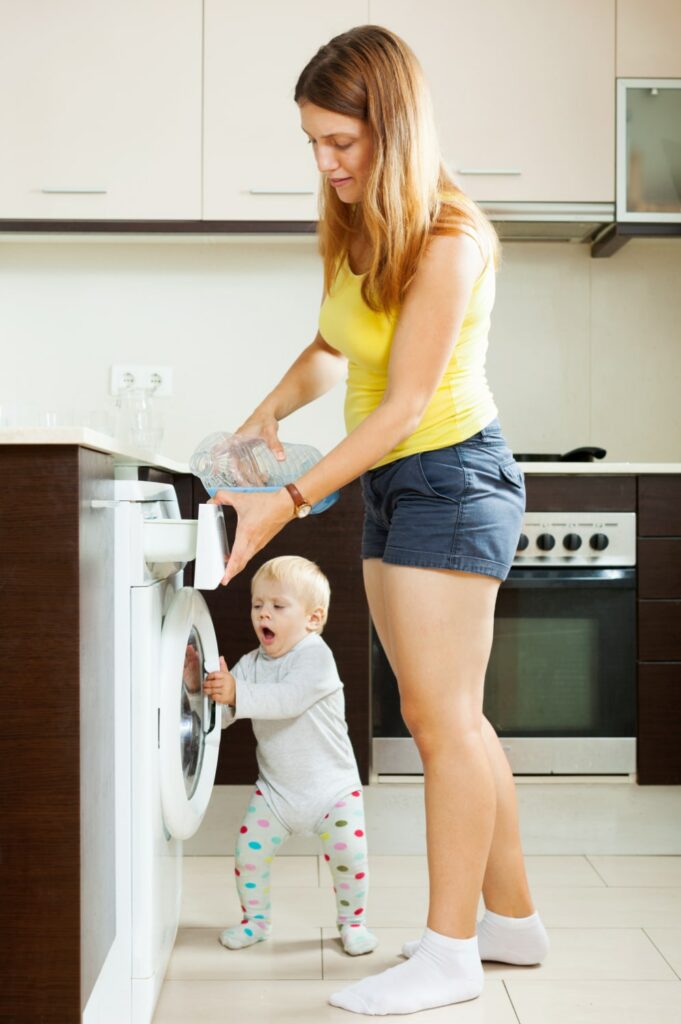 If you're washing in a sink or something similar, be sure to wear rubber gloves because bleach is a very harsh chemical.
When you want to whiten dingy white socks with significant stains, you can use a bleach pen or soak the sock in bleach. Manufacturers make bleach pens or other products that have higher concentrations of bleach without some ingredients that can cause undiluted bleach to damage fabrics.
If you do use one of these stain removal products, be sure to wash in hot water and bleach afterward for the best results.
However, if you want to remove dirt stains from white socks using something else than bleach, there are quite a few options that will work wonders.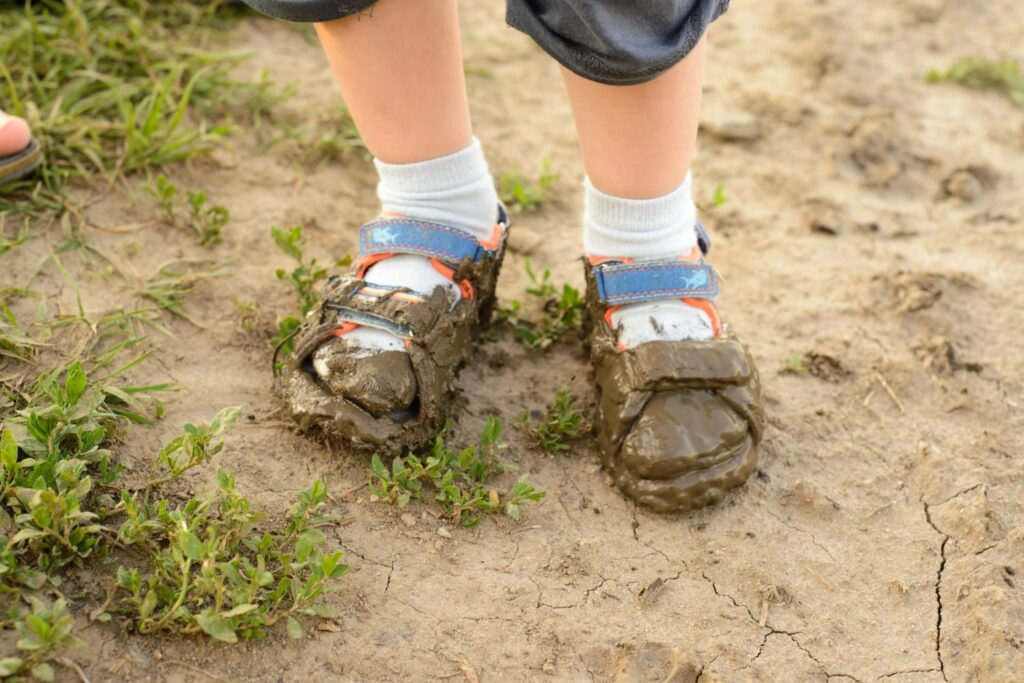 How to Whiten Socks with Baking Soda
Baking soda is one of the perfect ingredients to have in your home because it's a fantastic product for cleaning. If you want to get your dingy socks white again, you can do so with the following trick:
Fill a basin with hot water
Place your socks in the basin
Sprinkle a good amount of baking soda in the basin
You can choose to agitate the socks at this point and then allow them to sit for several hours. Once multiple hours have passed, you can then remove them from the basin, place them in the washing machine on hot and add in some additional baking soda along with your laundry detergent.
Hydrogen Peroxide for Whitening Socks
Hydrogen peroxide may also work. You'll want to put a gallon of water in a bucket along with a cup of hydrogen peroxide. Next, add your socks into the bucket and allow them to soak for up to an hour.
Finally, put them in the washer with about ½ a cup of hydrogen peroxide and allow them to wash in hot water.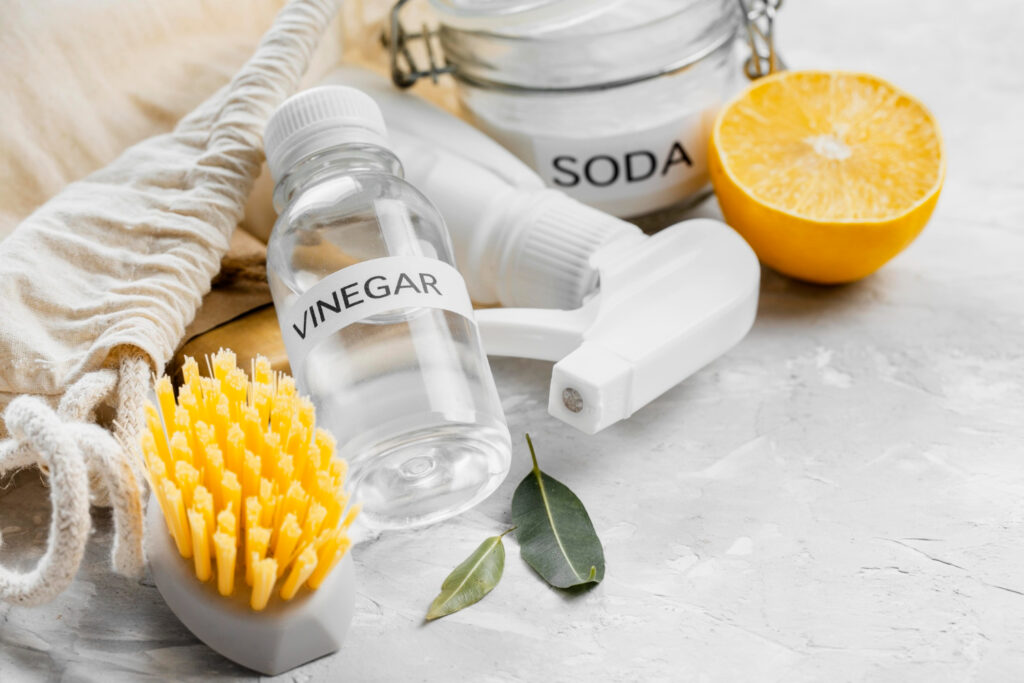 How to Clean White Socks with Vinegar
The final tip on our list is to use vinegar to whiten your socks. Vinegar is an excellent cleaner that you can use all around your home, too. What you'll want to do is the following:
Place a fourth of a gallon of very hot water into a basin
Add your socks to the basin
Add a teaspoon of pure vinegar for each pair of socks you add
Soak for around 30 minutes
Wash in the washer as normal
Vinegar may have a strong smell, but it will work wonders to make your dingy socks white again.
Now that you know how to get white socks white again, there's one more thing we want to mention. Remain consistent. If you keep your socks clean, you won't need to rely on a harsh chemical like bleach too often.