Many individuals throughout the globe celebrate Crazy Sock Day by donning a pair of mismatched, vividly colored socks. What is mismatched socks meaning? The meaning of this event is to bring attention to Down syndrome. Annually, on March 21, World Down Syndrome Day (WDSD) is celebrated, and in 2022 it was celebrated too.
People like posting images of their selected goofy socks on social media, in addition to flaunting them at work, school, and while going about their regular tasks. Down syndrome socks do not only help spread awareness of Down Syndrome but also motivate people to give to groups working to better the lives of people with the disorder, such as the National Down Syndrome Society.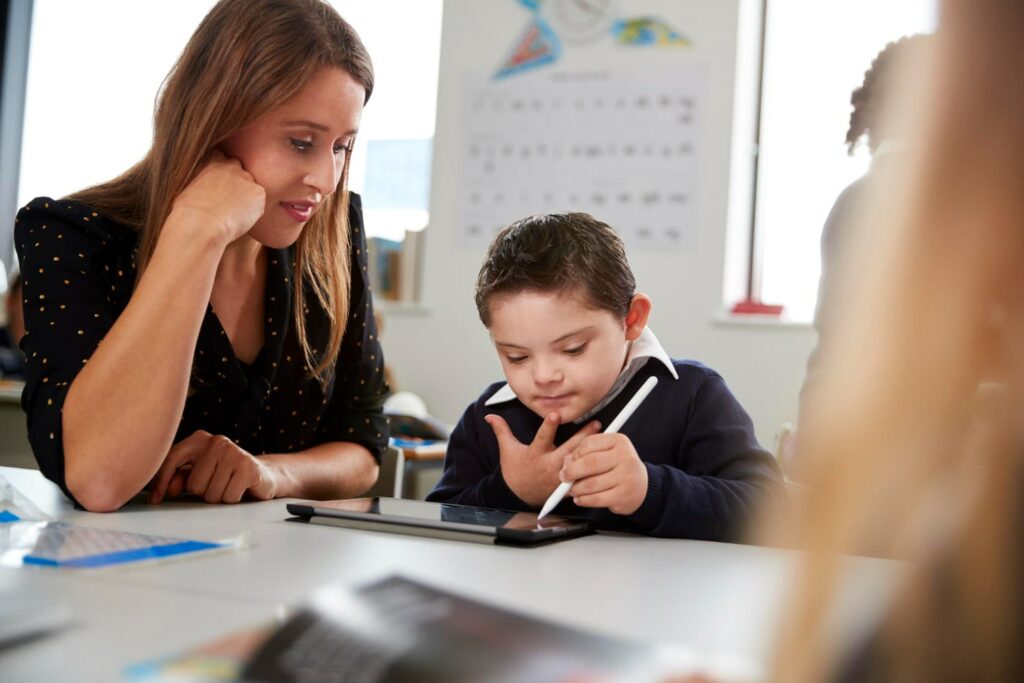 When Is Crazy Sock Day, And What Is It?
The 21st of March is recognized as both World Down Syndrome Day and Wacky Socks Day. The triplication (trisomy) of the 21st chromosome, which causes Down syndrome, was chosen as the emblem for this specific day.
As Crazy Sock Day is an annual event created to bring attention to Down syndrome throughout the world, anyone can join custom sock lovers in celebrating this day in their own unique way. Invest in a few pairs of outrageous socks for autism; the more outrageous the pattern and the more vibrant the colors are, the better it is. The best way to finish off your outfit is to mix and match them. Perhaps you and a buddy could split it!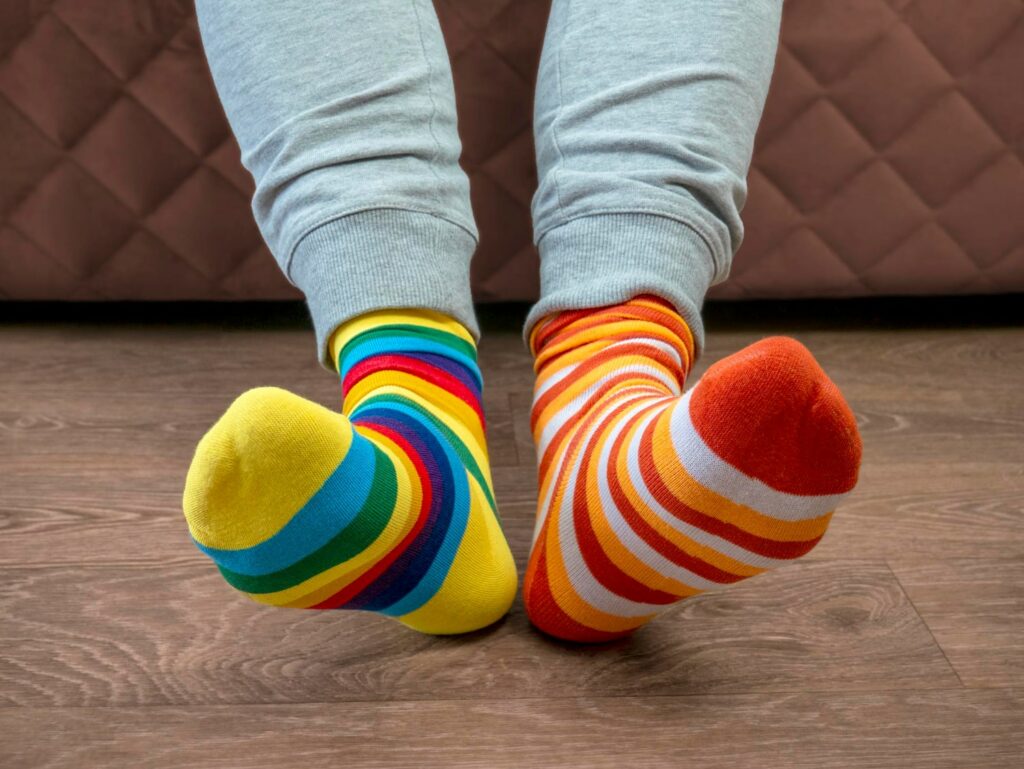 There are many fun ways to celebrate Crazy Sock Day, whether you're at work, school, or at home with the family. Here are some Crazy Sock Day ideas:
Why not get together with some friends, family, or coworkers and run a race while wearing just funny socks? Find a well-lit, traffic-free area, and slip on some cozy socks before you hit the pavement. There is a significant link between the fiber content of socks and the quality of the fabric, so if you want socks that are comfortable for a longer period of time, consider a pair that has a combination of cotton and stretchy materials.
Make a catwalk and parade your socks down it for a hilarious fashion show. Have a best-dressed contest with your family by getting creative and donning socks from head to toe if you're feeling really daring.
DIY sock projects. There are hundreds of other projects you can create using spare socks, such as stuffed animals, mug cozies, and pincushions. Socks may be dressed up for WDSD by adding pom-poms and googly eyes, for example.
Try your hand at a variety of sock-based activities, such as sock tag and sock bowling (with clean socks, of course)!
Socks may be donated to people in need to continue the Crazy Sock Day attitude of accepting others and helping those in need. Socks are one of the goods that homeless people ask for the most, but charities cannot give away used socks due to hygienic concerns. Because of this, you may try to get your coworkers, friends, and family to make a donation of new socks to a homeless shelter in your area.
This may not be the most fun thing to do, but it will give you a sense of accomplishment after you're done: tidy your sock drawer. Put the mismatched socks in the washing basket, organize your sock drawer by kind, and either mend or toss the holey socks you've had for years. Everyone in the household may take part, and the activity can even be made into a contest.
Remember that no matter how you choose to celebrate Crazy Sock Day, you should take a lot of photographs and share them on social media so that your friends and family may learn more about WDSD.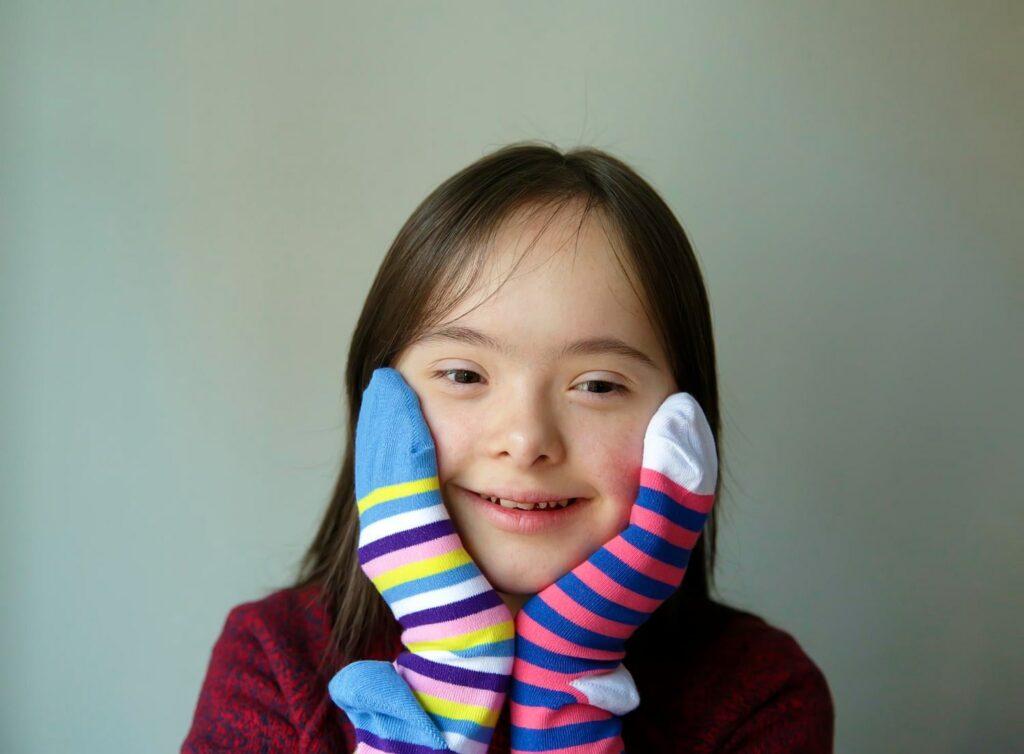 History Of Down Syndrome Day Socks
While WDSD has been honored by various groups since 2006, the United Nations didn't start officially commemorating it until 2012. At WDSD, people from all walks of life come together to celebrate the gifts and talents of those who have Down syndrome.
The presence of an extra copy of chromosome 21 is the hereditary cause of Down Syndrome, also known as Trisomy 21. Six thousand infants in the United States are born each year with Down syndrome.
But what does this have to do with silly socks? As for why a pair of mismatched socks was selected to symbolize WDSD, there are a few explanations. To begin, this striking declaration is a wonderful way to encourage discussion and honor the rich variety of human experience. Furthermore, chromosomes resemble socks; believe us, this is the case!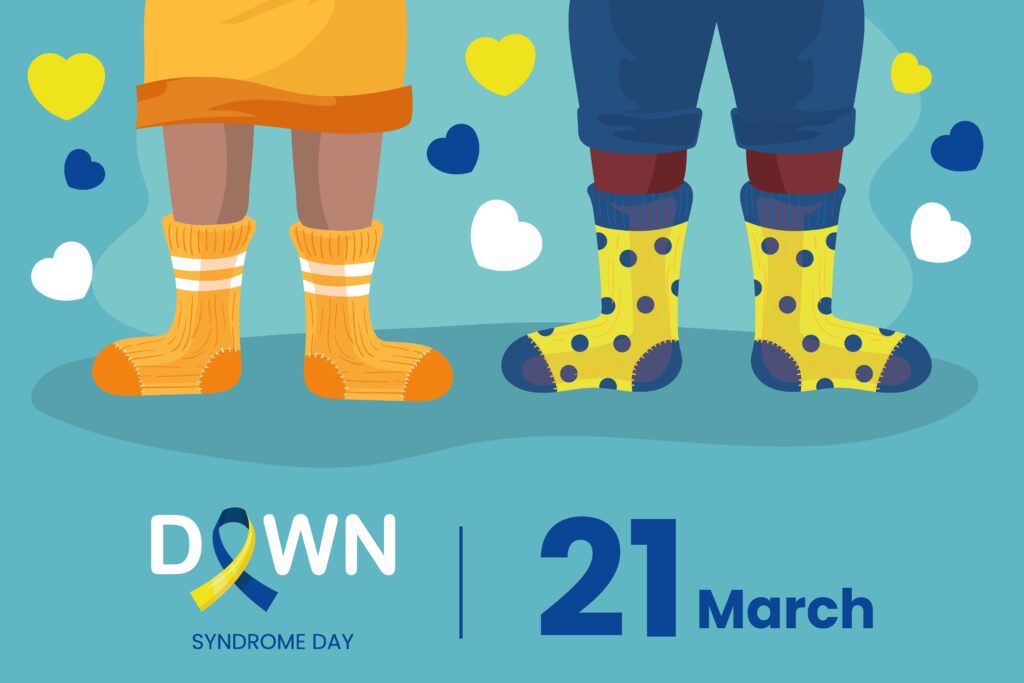 Who Celebrates Crazy Sock Day?
This is a festival that may be celebrated by people of all ages all across the globe. Participating in activities related to Autism Socks Day is an excellent opportunity to show people with Down syndrome that you care about them, whether you know them through your school, your neighborhood, or your place of employment.
Support groups for people with Down syndrome and other impairments, such as the National Down Syndrome Congress, the National Down Syndrome Society, and regional chapters of national organizations, may also accept donations on this day.
On Down Syndrome socks Day, everyone at school, from instructors to students, dresses in their wackiest socks. Similarly, a Crazy Sock Day at work may be a wonderful chance for employees to bond with one another.
With vibrant, colorful, and loud socks, one may express themselves in a way that is both approachable and fun. One of the many benefits of Crazy Sock Day is that it helps us bring people together.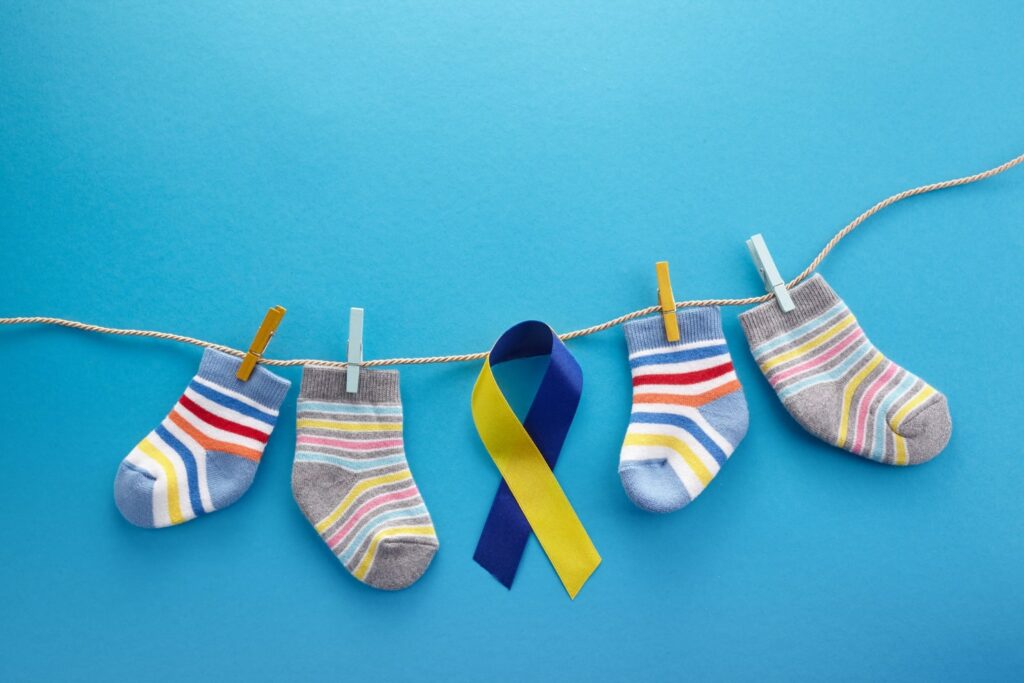 How To Get Custom Crazy Day Socks
Would you like to take part in Crazy Socks Day, but do not have an appropriate pair of weird socks? We know the silly socks website where plenty of options for crazy socks are at your disposal. You simply need to fill in the application form and wait for a pair of crazy socks to be delivered to you!