Are you looking for the best Valentine's Day gift? A pair of custom Valentine's Day socks will warm your partner's heart for weeks and years to come.
It's nice to receive cards, candy and flowers on Valentine's Day, but these gifts only last a few days. When you give the gift of custom socks, you're giving your sweetheart something they will use, love and cherish for a long time.
Why Custom Socks Are the Best Gift for Valentine's Day
Are you looking for the perfect Valentine's Day gift? Forget candy and flowers. Buy custom Valentine's socks for your special someone this year.
When you buy custom socks for Valentine's Day, you're giving your sweetheart something unique to celebrate this important day of love.
Here's why custom socks are the best gift for Valentine's Day:
They're Special
The personalized No-show socks you create are special and one of a kind. Your partner will receive a gift that no one else has, and it has more meaning because it's personalized.
Candy and flowers don't last. Jewelry is beautiful, but it isn't meaningful in most cases. Socks are something that will continue putting a smile on your partner's face for weeks and years to come. They're meaningful and special.
Custom socks aren't a typical Valentine's Day gift, so it's something your partner won't be expecting.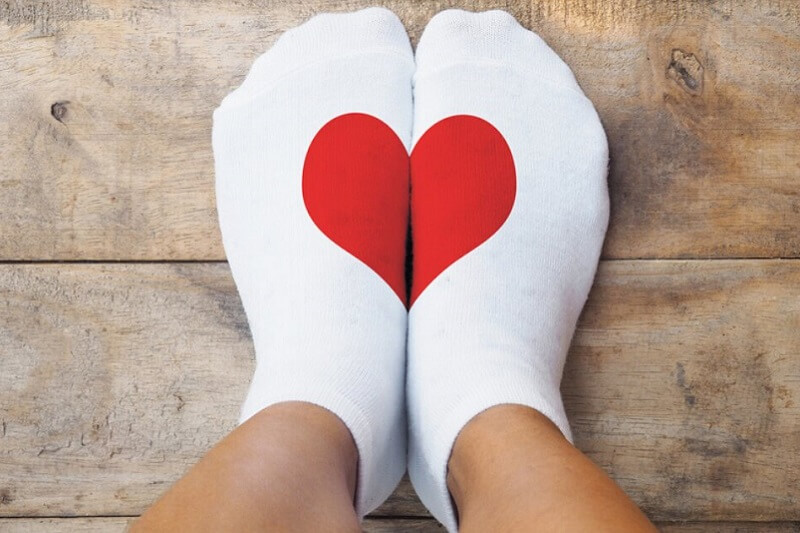 They're Useful
Everyone wears and needs socks. Why not make them special and meaningful? With Valentine's Day socks, you gift your partner a useful item that they will wear every day.
Each time your loved one wears their socks, they'll be reminded of you, your love and everything you share.
They'll Make Your Partner Smile
What better way to make your partner smile than with a pair of personalized socks? Add a fun design or choose something more sentimental. Either way, your sweetheart will be touched by the time and effort you put into making your custom socks.
They're Comfortable
In today's world, self-care is important. Comfort plays an important part in every self-care routine. Your custom socks will be ultra-comfortable. Your partner will enjoy wearing them around the house or whenever they're relaxing.
You're giving the gift of comfort, and the personalized nature of your socks will make your partner feel loved.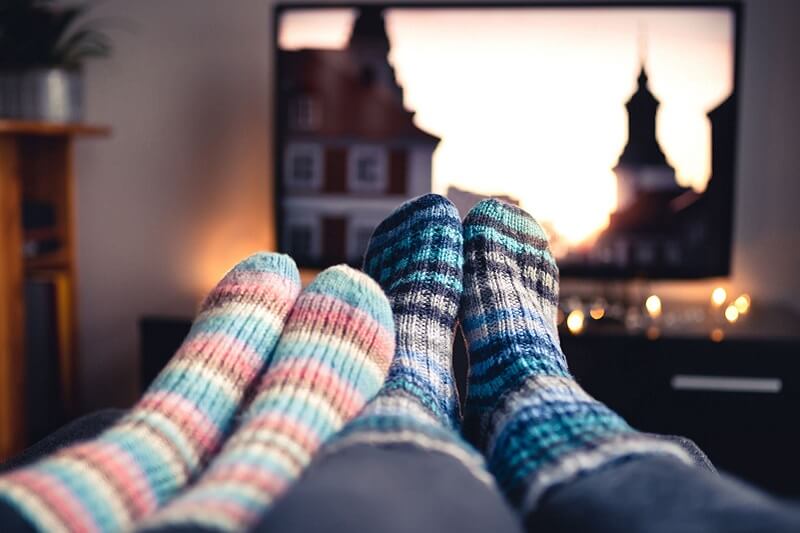 How To Choose The Right Size
When buying custom socks for Valentine's Day, choosing the right size is important. Many custom socks come in a one-size-fits-most design, so keep this in mind.
Consider your partner's current sock size and go with a larger size if necessary. Your socks should be a little too big rather than being too small.
When in doubt, contact the manufacturer to ask about sizing.
Design For Custom Valentine's Day Creation Recommendations
Need ideas for personalised Valentine's socks? Here are some recommendations to get you started:
Create Valentine's socks with face designs for fun and quirky socks that will make your partner smile and laugh. Choose full-color photos if you're using more neutral background colors, or use black and white photos for more colorful backgrounds.
Choose colors or designs that are meaningful to just the two of you. This could be a meaningful day, a memory you shared, or anything meaningful.
Add your pets' faces to the socks for a sentimental and sweet design.
Add the date you started dating or married.
Add hearts or other Valentine's Day-related graphics. These can be added along with photos or text.
Add a sweet quote or saying, like "I love you forever," or "my Valentine thinks I'm beautiful."
When designing your socks, make sure that you choose colors that your partner likes and won't mind wearing. For example, if blue is your loved one's favorite color, choose a design that includes blue. Red, dark blue, yellow and black are other colors that can work together in a Valentine's Day design.
The important thing is to make sure that your design is special to you both.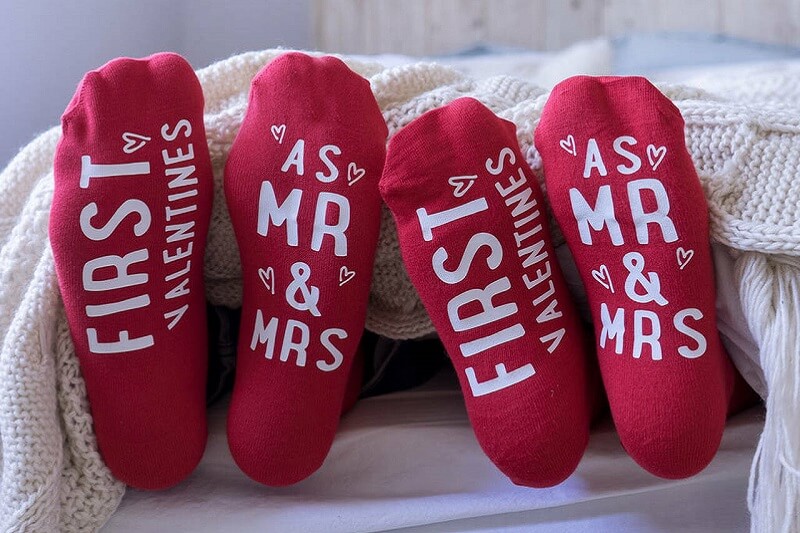 How To Make an Order
Ready to order your custom Valentine's Day socks? Get started today at customsocks.io!
Submit your design and colors, and we'll send you a board with sock designs to choose from in as little as 24 hours. Your custom socks will arrive at your doorstep in just 10-14 days.